What can I say about Greg? When he called me to talk photography for his upcoming wedding, it was like talking to an old friend. We instantly connected and Greg told me all about his plan to marry James, his partner of 6 years,  their beautiful mums and the importance of having a photographer who understood how special this day was to them both.
Well over an hour later we finally got off the phone and I think I was almost as excited about the wedding as Greg and James! I'm so pleased I was chosen to be a part of this day and I thank both Greg and James for allowing me to share their images and a bit of their story here.
This is their story…(as told by Greg)
The first meeting
"We both met at Café in Hamilton back in August 2010. We both had this sense that we wanted to be together from the beginning. After countless hours and days on the phone talking, more dates, we couldn't be separated. It was like we were lifetime friends and all the stars aligned. We found one another's soul mates in one another. We couldn't stop looking into one another's eyes; we were just fixated…smiling as a young teenager would on their first date. We didn't notice anyone in the café".
What made the day so special?
"Being in a room filled with love, raw emotion and unconditional love and non-judgmental views by anyone that attended, including the public just walking by at the ceremony watching us unite as one. Without a doubt our Celebrant Robyn Nicolle and finally having our Mothers, Family and Friends present".
How you decided on your photographer?
We really explained on the first meeting how important it was for Alison to capture not only us but our Mums for the day and we shared stories together so that Alison was able to understand the importance for us.
We spoke several times leading up to the day, with lots of communication and we just connected with her immediately on our first meeting, we felt right in our decision using Alison. She got to know my partner and I as a couple.
For James and myself finding the right photographer was a major part of the day. Someone who truly understands that documenting a same love wedding involves more than turning up on the day with camera gear – it's about discovering the nature of the two people and their relationship and, in turn, finding a way to capture their love, unity and memorable moments that are a reflection of them.
The key is finding out what truly makes two people a partnership – it's the same key ingredient no matter the couple – gay or straight.
She guided us through the whole process helping us every step of the way making it fun and as stress free as possible. She really cared. She also contacted the videographers for us and worked with them to ensure they captured the best for us.
We are beyond happy getting to know Alison, she is a genuine caring professional and so far the few photos we have seen as a sneak preview are just impeccable. We are so excited to see our photos and her work.
She is someone both James and I would highly recommend to our own Community LGBTI and other communities for their event and function.
Advice for future couples?
Its often said that people tell you to relax, enjoy the day and let the day unfold as it presents itself, try not to control it, because once the day comes there's nothing you can do, not the weather, the way things unfold, just go with the flow and don't get stressed. You have something beautiful, which will unfold, and your life long partner waiting for you. The day goes so quick you wont remember. We can say how true this is. Its outside of your control, things will go wrong but others wont notice it its only us those who have put the wedding together, our guests wont know a thing. Trust in those suppliers you have chosen and Enjoy it is the day".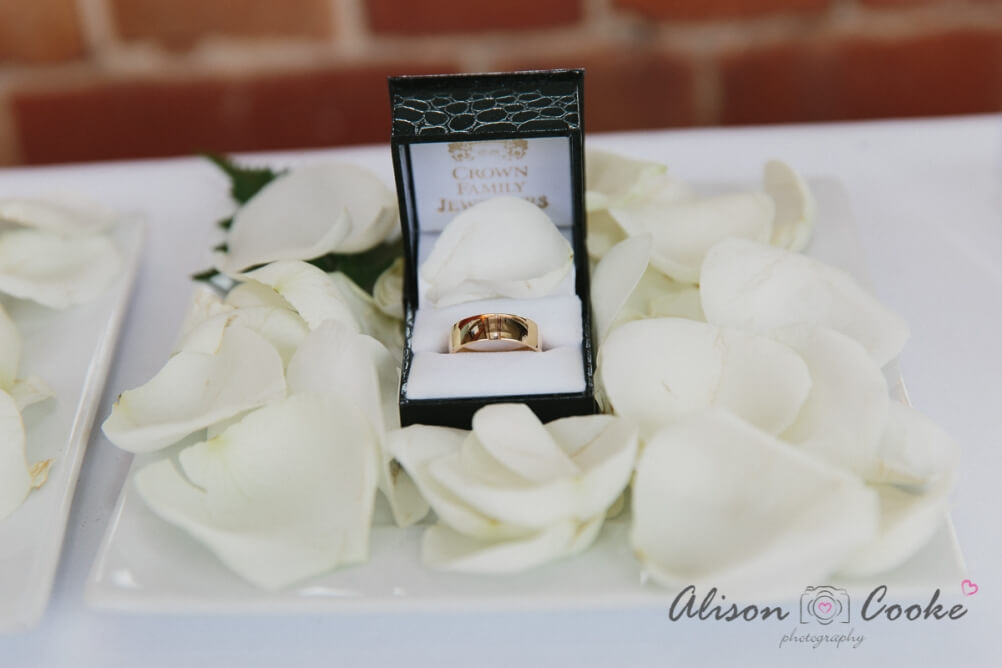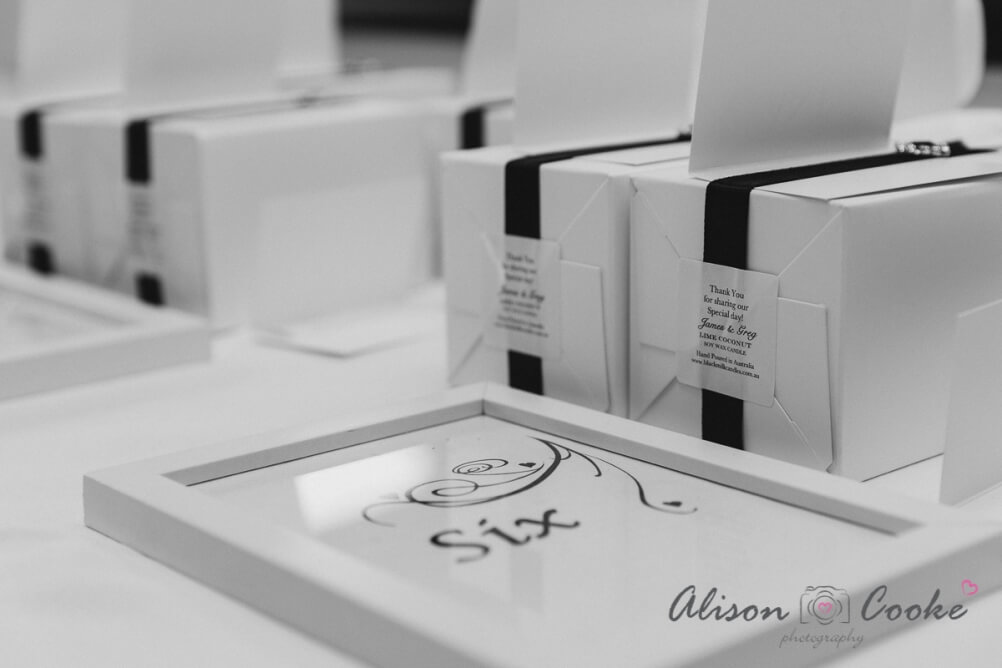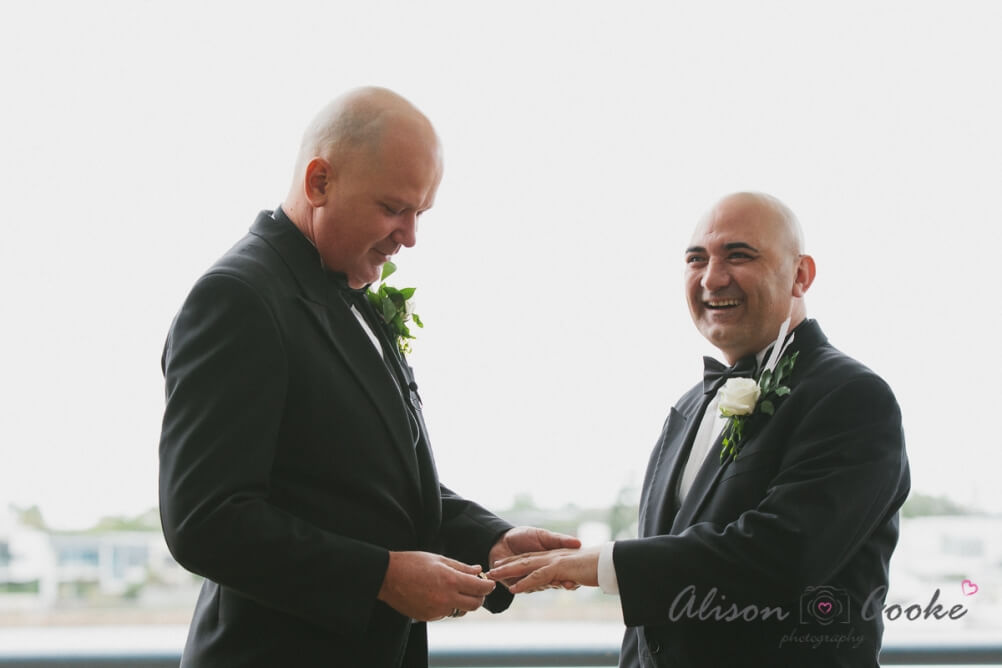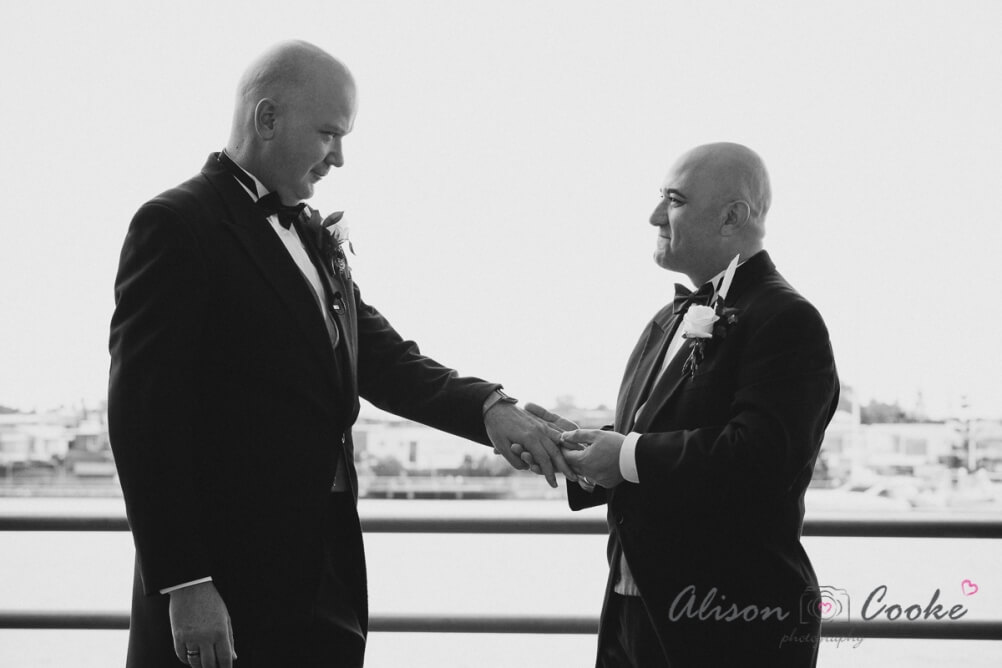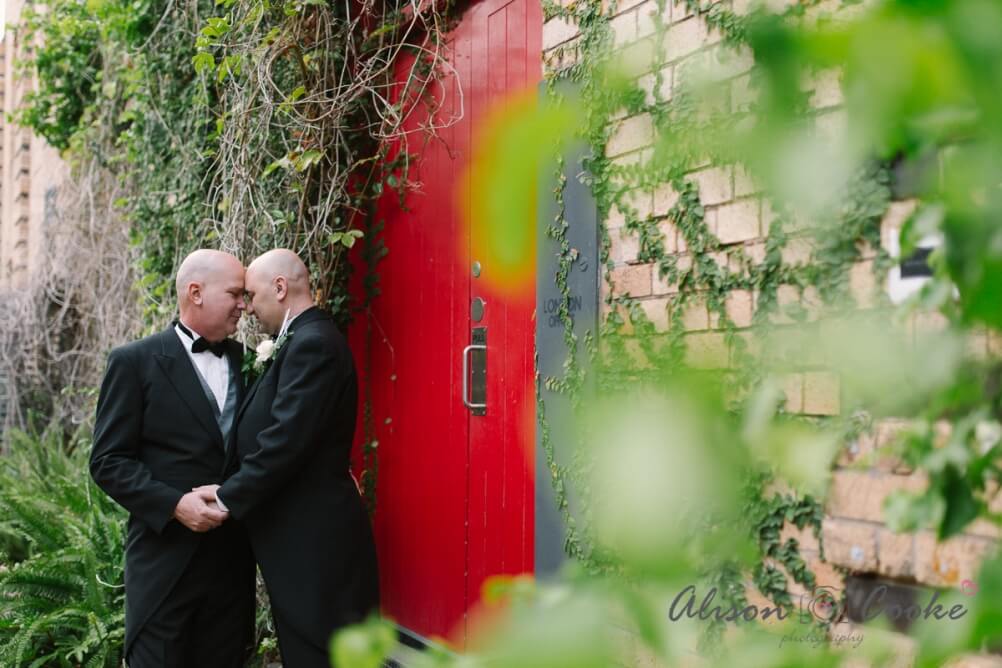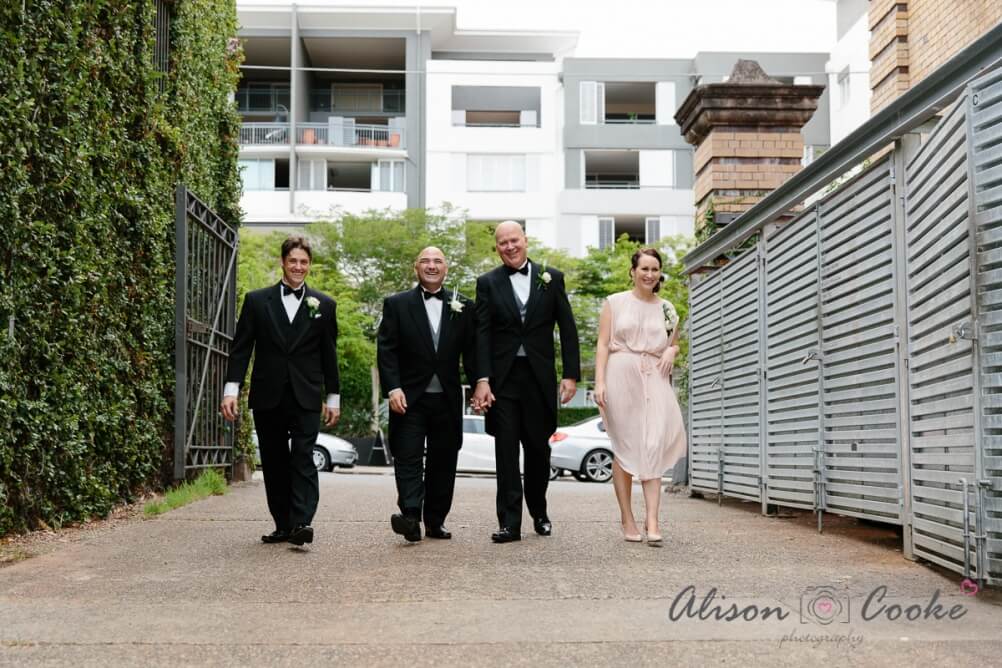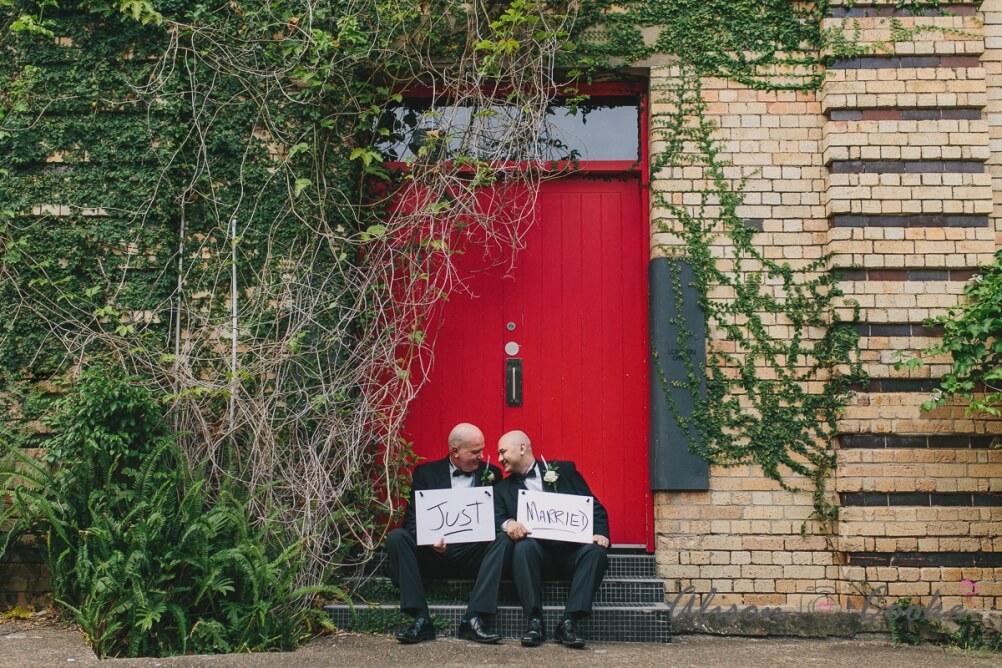 Thank you again Greg & James for allowing me to share in your day. I'm truly honoured to now call you guys my friends & I wish you a long & happy life together.
Much love,
Alison
Vendor shout outs!
Wedding & Reception Venue: Eves on the River, Teneriffe
Videographer: Jasper & Ruby Visions
Celebrant: the very entertaining Robyn Nicolle marriage celebrant
Flowers & Stylist: Mark Winchester from That's Gorgeous