Two years ago I met Dan and Danika when they booked me to be their wedding photographer. It was an absolutely beautiful wedding and Danika and Dan are just the loveliest young couple. So when Danika got back in touch with me to let me know they were having a baby, I was so excited for them.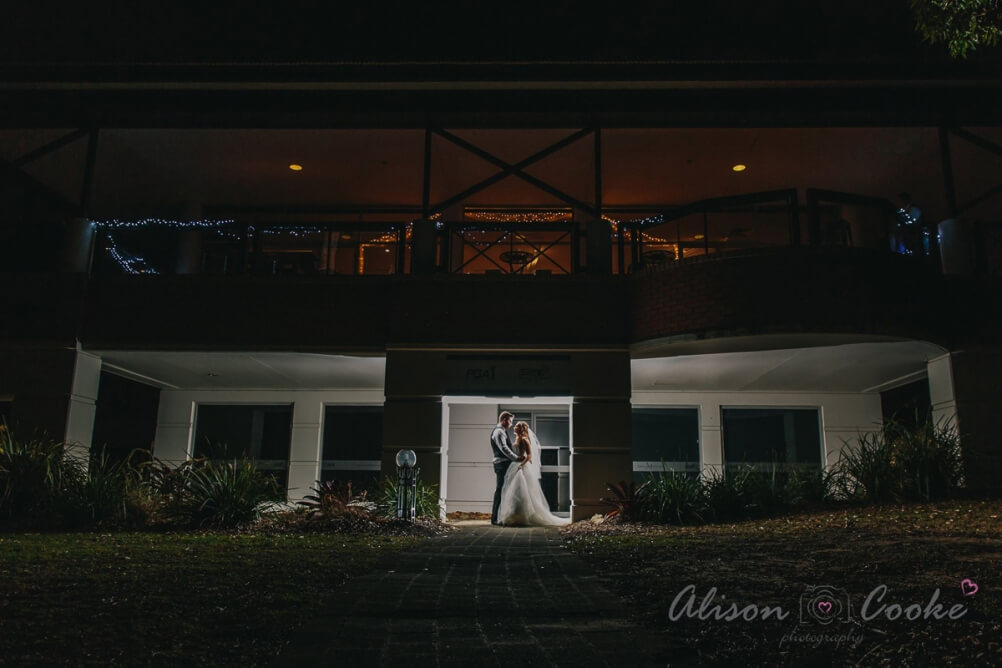 I was even happier when Danika asked if I could photograph their beautiful boy Wyatt in my studio. When Danika told me Wyatt was born with a cleft palate and had spent some time in hospital, I was a little concerned he would be harder to settle. Sometimes, babies who've spent time in hospital are more sensitive to touch, therefore a little trickier to get into those sleepy newborn poses.
But I needn't have worried. Wyatt was an absolute dream to photograph and I enjoyed lots of lovely cuddles in the process.
Danika and Dan have kindly permitted me to share Wyatt's story…
"We were at a routine scan when it was noticed Wyatt may have a cleft. We were referred to the Mater Neonatal Centre to confirm the cleft. This came as a big shock to Daniel and I as there was no family history on either side.
Besides the cleft my pregnancy was fairly normal; once we reached the 36 weeks mark I was given a final scan to make sure everything was looking good. This is where they noticed his growth appeared to have slowed down so they suggested a re-scan in two weeks. So, at 38 weeks I had another scan. He had grown but not at a rate the doctors were happy with.
They decided to induce me, that night!
While I was being assessed it was discovered that I was already 3cm dilated! We chose to go home that night and wait and see if nature would take its course. Morning came with no change so we went to the hospital, only 4cm…
My waters needed to be broken to start the labour process, this was done at 7am.
Because babies that are smaller are more likely to become distressed, I had to wear a monitor tracking his heart rate at all times. During the final stage things sped up a lot! Wyatt's heart rate dropped with each contraction and was showing signs of distress. The next thing I knew I was surrounded with midwives, nurses and the senior OB. I was told Wyatt needed to come out so a vacuum cup was put around Wyatt's head to assist with a quicker delivery. Two pushes is all I remember and there was our little boy laying on my tummy 🙂
It was beautiful. Daniel was crying, I was crying…we couldn't believe we were finally meeting our baby.
Wyatt was born on the 06.01.15 weighing 2.28kg and 51cm long.
As Wyatt was so small he needed to spend sometime in the special care nursery.
The next challenge was to establish feeding. Wyatt couldn't be breastfed due to the cleft, so he had to be fed using special bottles. These bottles are squeezed to assist with sucking.
He was a trooper and picked up feeding wonderfully. The only concern was his small size and his difficulty holding his body temperature. He spent 8 days in the special care nursery before he was finally able to come home.
Since coming home it has been pretty busy with appointments. Wyatt will be looked after by the cleft repair team at the Lady Cilento Children's Hospital. He will be looking at a minimum of 3 surgeries, the repair of the lip at 5 months, the repair of the palate at 9 months and a gum bone graft operation at around 5 years of age.
In preparation of his surgery Wyatt's orthodontist has made a plate that he wears in his mouth. This acts as a palate and helps with feeding so he no longer requires his bottle to be squeezed. Wyatt can finish a bottle all on his own!
The plate and the taping will also help close the gap so he has a better chance at minimal scarring after his operations.
Wyatt is now 10 weeks old.
He's also starting to smile for the camera!
Thank you Danika and Dan for bringing Wyatt to me! I adored photographing your gorgeous boy and look forward to documenting his journey ahead.
Alison xx