The Seniors Project
A photographic project proving that growing old is inevitable, growing up is a state of mind.
My aim is to document fun-loving, weird, wild, wacky and wonderful senior citizens. Those fabulous people who refuse to 'bow-down' to old-age. Those who never let obstacles stand in the way, those who stay young in heart and in mind. Those who continue to inspire those around them.
Do you know someone who meets the criteria? Do you have that favourite uncle, grandad, aunt or parent who everyone just loves to be around? An aunt that loves to Zumba? A grandma who is still a party-girl at heart? A grandad that lets the grandkids do his hair and put on makeup? Or do you have senior family member who's simply inspirational?
I would LOVE to hear from you! Over the next 12 months I will be photographing seniors who fit this description. Each portrait will be styled to represent their personality and love of life. Each participant will also receive a complimentary fine-art 'regular' portrait as thanks for their participation. All participants must be happy to share their stories as well as the photos.
Why? Because I love meeting new people, I LOVE to chat. Plenty of friends will attest to that. I believe everyone has an interesting story to tell and I want to hear it. And who has more stories than our beloved seniors?
About me…I have completed my Certificate of Journalism and am currently working towards my Degree in Communications with majors in Public Relations and Journalism.
Photography is my passion and sharing people's inspirational stories is my goal for the next 12 months.
Let's face it…we can all use a little inspiration in our life.
To kick it off, these two seniors are a constant source of inspiration for my family. Meet Bob and Barb. Our parents. They've been happily married for 58 years with 5 children, 11 grandchildren and 2 great-grandchildren. Now in their late 70's and early 80's they are still regulars at golf, gardening club and volunteer at the local church to help the senior citizens. Who mostly are younger than them 🙂 For as long as I can remember, my Mum has volunteered for one project or another. Recently she donated tiny knitted bonnets to the Royal Women's hospital for premature babies and many sick children in hospital have been comforted with one of Mum's crocheted 'rescue bears'.
They are re-known in the family for their love of board games and many a friendly argument has been shared over the rules of the game. In our family this is also known as "you're cheating!".
This is how I picture my parents and is one of my favourite photos of them.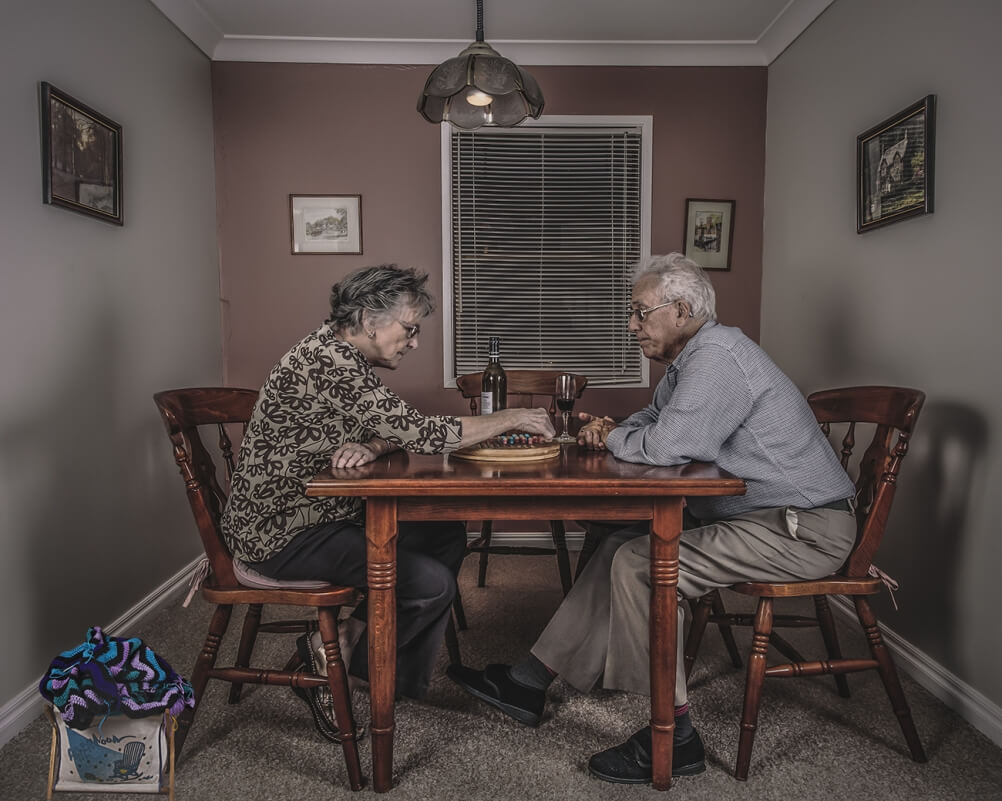 So, if you have someone like this in your life I would love to hear from you.
Please send me an email outlining the details of your inspirational senior and tell me a bit about why they are an inspiration to you. Please include contact details so I can get in touch.
I look forward to meeting some truly amazing people over the next 12 months.
Cheers,
Alison