Newborn photographer – North Lakes
Congratulations on your new arrival! Welcoming a new baby into the family is such an exciting time in your life. And many newparents choose to document this time with newborn photography. Are you looking for a newborn photographer in North Lakes? Well here I am!
Location
My lovely home studio is in Lawnton, just a short 10 minute drive from North Lakes. A newborn photography session is such a beautiful way to document your baby and reminder of just how tiny your baby was in those early days.
When to have a newborn session
The best time to photograph your newborn is in the first 2-3 weeks of their arrival. This is when your baby is sleepiest and the tiniest they will ever be! Because babies grow so quickly, it's a beautiful reminder of baby's newness and in years to come, you'll forget just how little your baby was when they were a newborn.
How long does a newborn session last
A newborn session lasts between 1.5 hours to 3 hours. This gives us enough time to capture photographs of parents with baby, siblings with baby and photos of baby on his/her own.
This also allows time for feeding, settling, changing and cuddles!
What to wear
It's always best to wear neutral clothing during the newborn photography session. Avoid clothes with bright colours, patterns and logos. This will help your family and newborn photos remain in style and timeless much longer.
You needn't worry about clothes for your baby as my studio is filled with wraps, props, headbands and cute accessories for you to choose.
What's Included in a Newborn Package
All newborn packages include the digital files of your chosen images along with stunning fine-art prints. Nothing quite compares to a beautiful, fine-art photograph that you can hold in your hands. I also offer stunning canvases, framed prints, acrylic prints and beautiful albums that you will keep a lifetime. Of course, all these products include the digital file of your selected photograph.
And the best thing? You never tire of looking at your gorgeous baby's artwork hanging on the wall of the family home.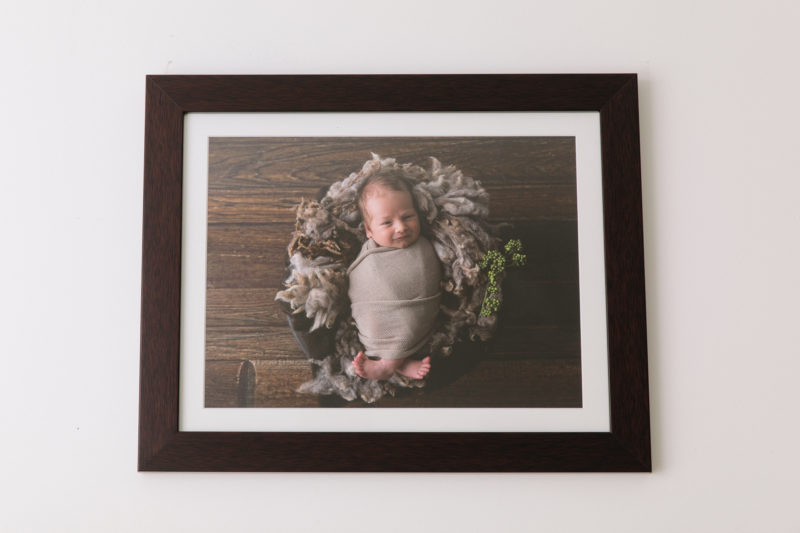 Alison Cooke Photography – North Lakes newborn photographer
So if you're looking for a newborn photographer in North Lakes please drop me an email here.
Alison Cooke Photography is an award-winning member if the AIPP with over 20 years experience as a wedding photographer, newborn photographer and family photographer.