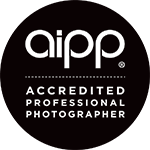 Congratulations on your engagement! So you're looking for an AIPP professional photographer…
Why me? I've been photographing weddings for over 17 years and I love it! Let's face it, your photographer is with you ALL day long. You need to have a connection with your photographer, not just love their work. Your photographer should feel like a friend. If you can laugh with your photographer, chances are your wedding photos will be full of beautifully captured candid moments because you felt at ease with your photographer.
And basically…that's me.
All my collections include high resolution files of all the images captured on your day. So if you're looking for a fun-loving professional wedding photographer then I'd love to chat with you about your wedding.
Please get in touch for a chat.