Looking for an UN-BORING gift for your fave person?
Family Photography gift vouchers
Is your family fun, quirky, a bit weird or mad keen dog people?
Then you're MY kinda people!
And I know how hard it is hard to find the perfect gift for your special someone.
I mean, WHO wants chocolates, socks, or a generic gift year after year? Not me. It's so boring!
But the gift of photography, well that's something special.
It's a beautiful gift that'll last a lifetime, preserve the present and keep your memories for the future.
Family photos are one of those things that so many people put off for later. But there's never been a more perfect gift for your loved one.
And they're gonna love it.
All gift vouchers for family sessions include:
*Photography Gift Vouchers are valid for 3 years from time of purchase*
$275 Gift Voucher
45 minute fun-filled family photo session

A reveal and design session

1 x 5x7 inch fine art matted print and matching digital file
$495 Gift Voucher
45 minute fun-filled family photo session

A reveal and design session

3 x 5x7 inch fine art matted prints and matching digital files
$900 Gift Voucher
45 minute fun-filled family photo session

A reveal and design session

10 x 5x7 inch fine art matted prints in a keepsake box OR album and matching digital files
What is the "Un-Boring" Family Portrait Experience?
Hi there! I'm Alison.
Mad-crazy dog lover. Wine Connoisseur. And a seriously un-boring photographer.
And I freaking love photographing families.
Because family photography is seen as one of those 'one day' luxury items.
One day when I'm thinner, one day when the kids are older, one day when we're not so tired.
But sometimes, one day never comes. 
And why is photography a luxury?
It's not. It's a necessity.
The photos we take today, will one day tell our history. Our story together and journey through life.
So my friends, today is one day.
Let's have some fun and capture your beautiful family is some un-boring photos.
PS. I promise to hold the cheese!
Lovely Words From Clients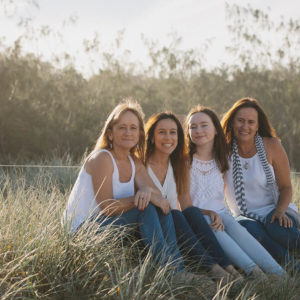 Alison has photographed my family over many years and for many special occasions. Her creativity and talent has given me priceless treasured memories that were fun to create. She makes the whole process stress free with her bubbly personality and I can't thank her enough for my lastest family portraits in a beautiful album.
Highly recommended photographer for all the moments that matter! Alison is a very talented and passionate photographer and I couldn't be happier with the results over the years. Personable, professional, kind hearted, generous and hardworking.
Alison is amazing, and did a wonderful job in photographing my family of 13.The photo shoot experience was great fun. Highly recommend Alison, can't thank her enough for our beautiful photos.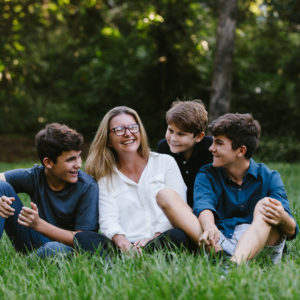 For my 50th birthday my Mum organised to have a family portrait taken of myself and my 3 boys. Not the easiest task with 2 being teenagers but Alison took the most gorgeous photos that capture their different personalities. She offered great suggestions through the whole process and was easy to deal with on every level. I LOVE the portrait I have on the wall and the beautiful photo book.