For Kassie & Clayton…
These guys had such a beautiful wedding at Spicers Clovelly Estate in Montville. The Autumn trees were simply stunning; bursting with red, yellow & orange hues. We were blessed with perfect weather & later Mother Nature gifted us the most perfect 'golden hour' lighting. A photographers dream 🙂
Thank you so much for allowing me to share in your day. It was quite simply, perfection.
Wishing you both much love, laughter & happiness,
Al xoxox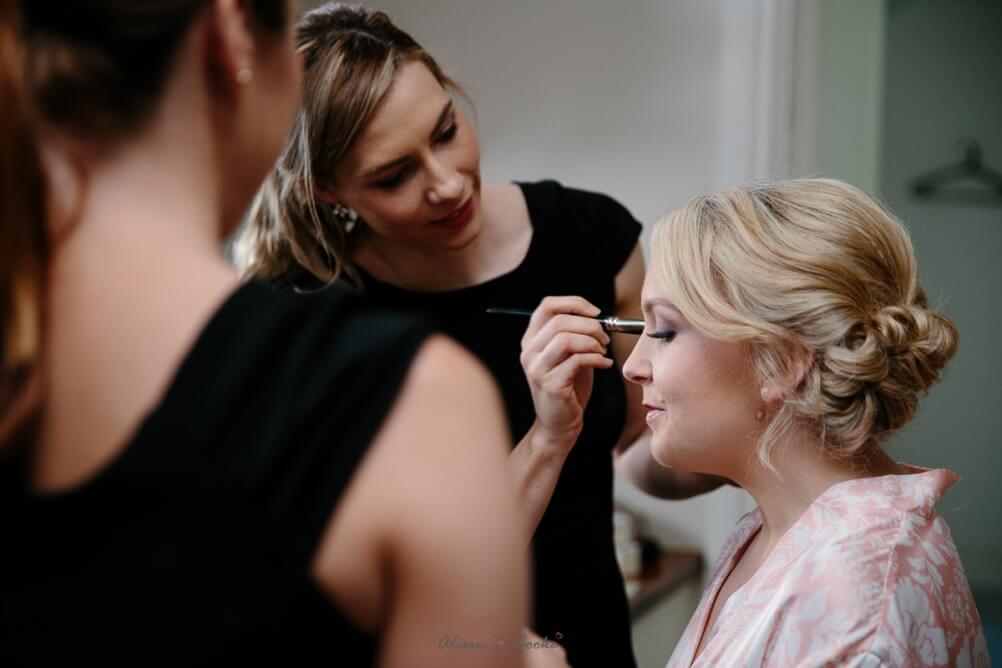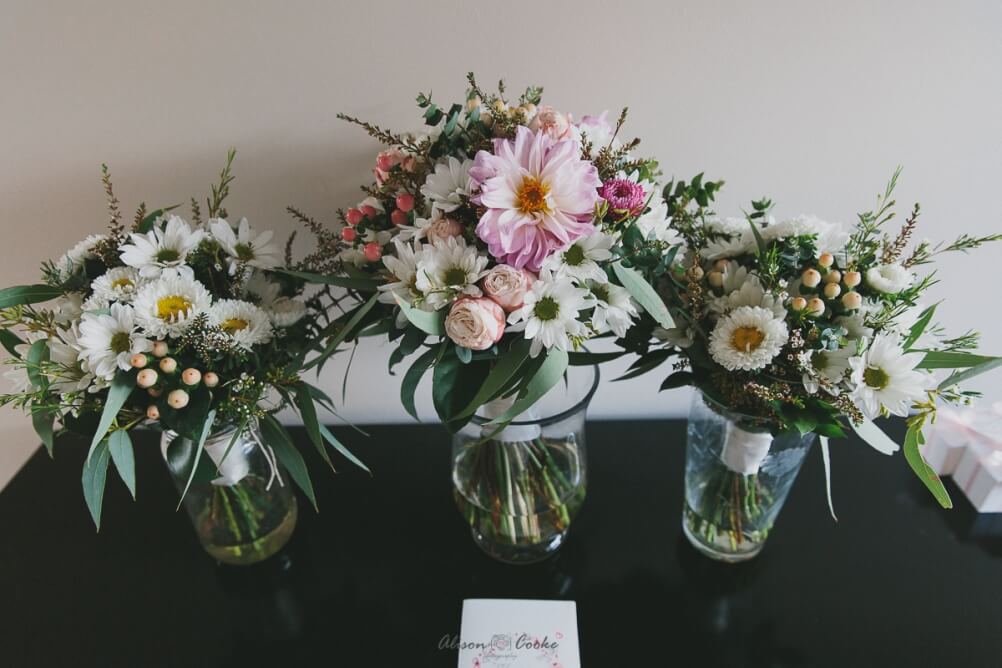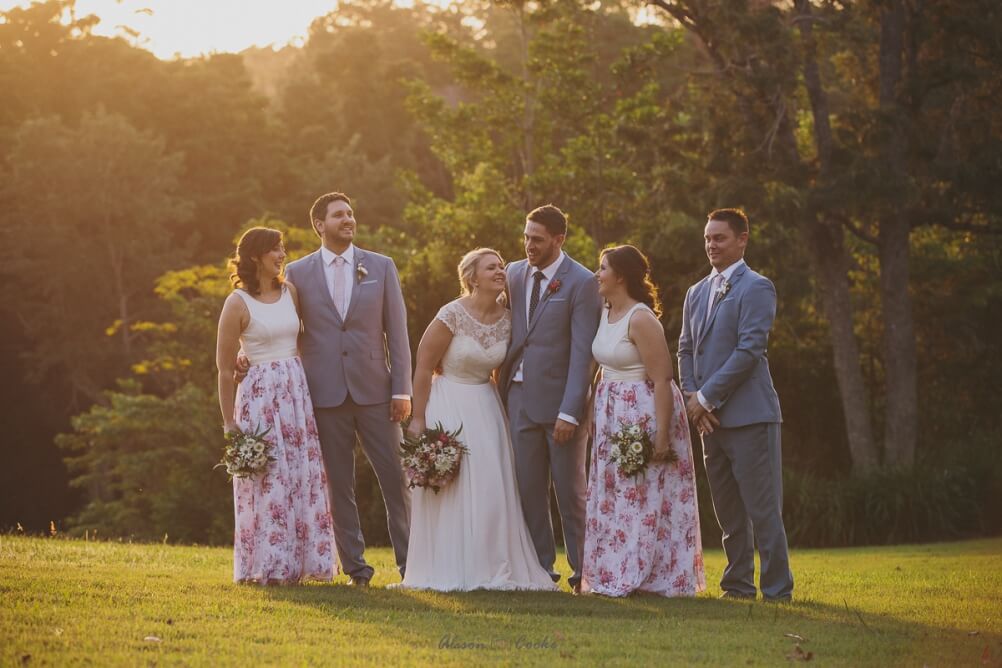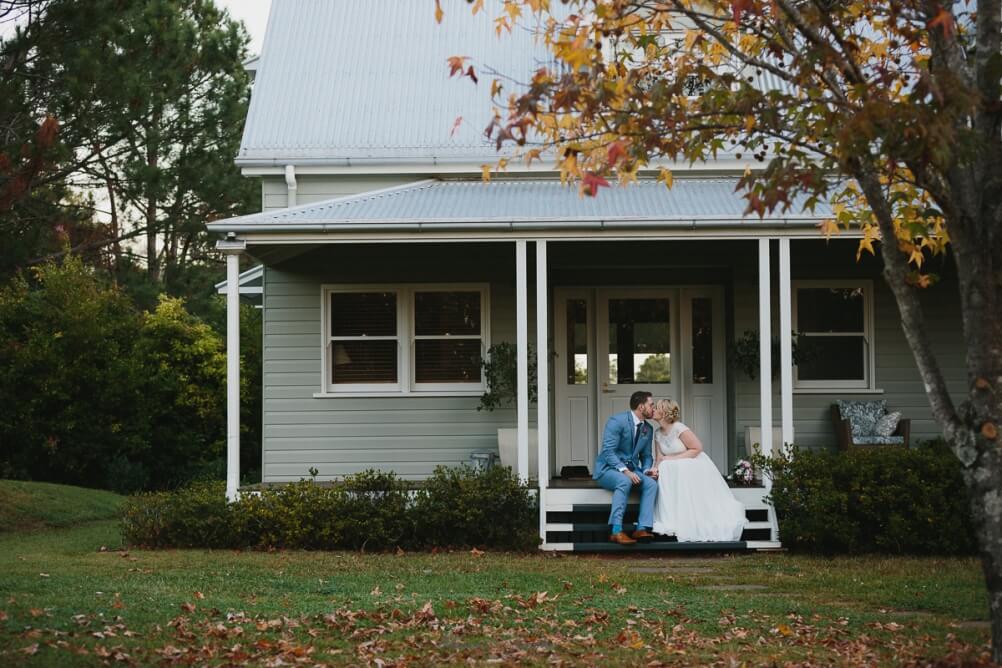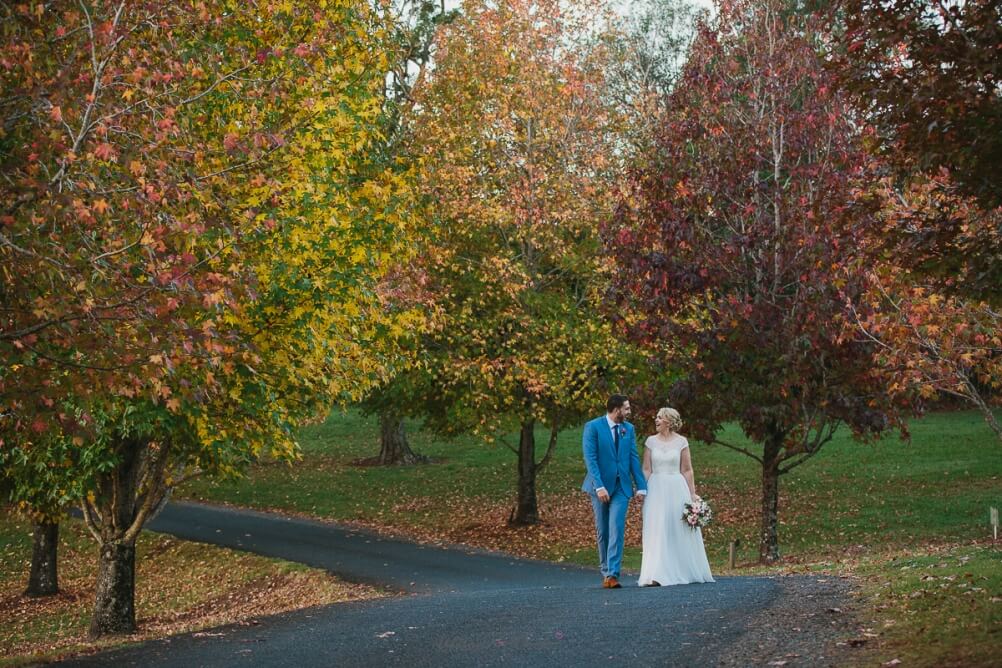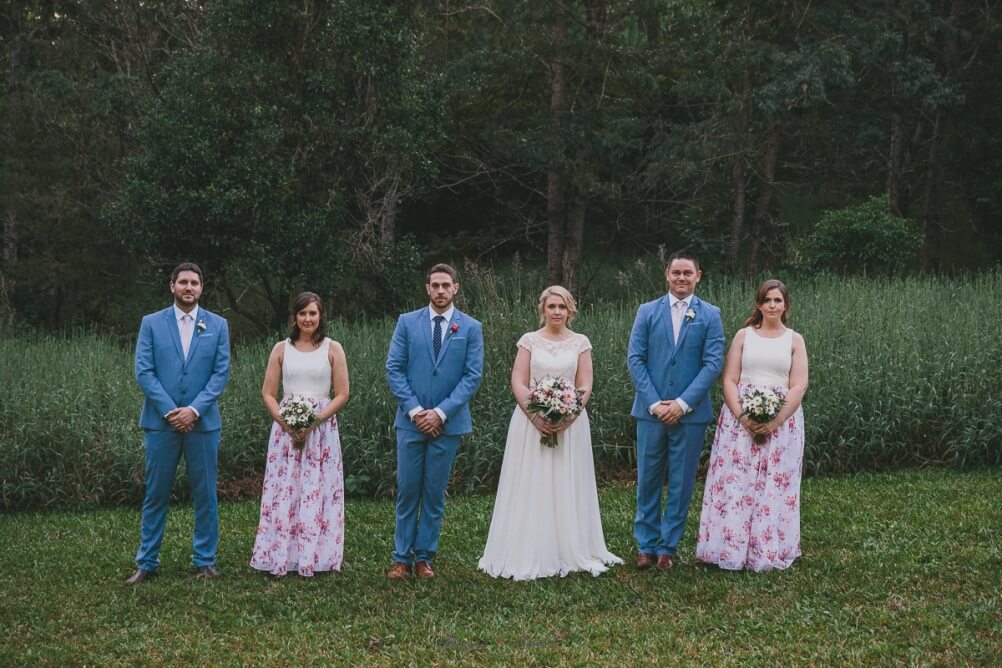 About Kassie & Clayton…
We are avid Sunday brunch-ers.
Most importantly we have a small fur baby, Otto, who we spend every moment dotting on. Everyone who knows us knows how much we love our little pup!
How you met?
We met at work! We were both reading the same book one lunch and got to chatting about it. Soon enough we were eating lunch together everyday. One day, while having a lunch time picnic at the park, Clayton asked me to dinner and we've been inseparable since.
Any funny stories about that meeting?
We thought we were being so secretive and sneaky around the office, when in reality everyone knew! When it came time to make it 'public' there was not a surprised face anywhere!
The proposal?
Sunrise at the Montville lookout on our 3 year anniversary!
How long have you been together?
Our wedding day was our 4 year anniversary!

Why did you choose Alison Cooke Photography to photograph your wedding?
We were doing some research into possible photographers and nothing was really catching our eye. We happened upon Alison's website and saw photo of a bride and groom walking in the rain. It was beautiful and so natural. When we saw that photo we knew Alison was the photographer for us!

She also coincidentally did the photos for one of our groomsmen's weddings 5 years ago!
What was the one thing you just had to have for your wedding day?
Flowers, flowers, flowers! I love flowers and I knew I wanted to have as many as possible on the day!
What things about your wedding made it so amazing?
We had a small wedding of 32 guests, which was perfect. Having such an intimate wedding meant that we were able to talk to everyone and the reception felt like one big family table, which was amazing!
 How did you go about planning your wedding & did you have any help?
We began planning shortly after getting engaged. We started by finding a venue. Spicers Clovelly Estate was the first venue we looked and at we fell in love as soon as we set foot on the property. Once we booked Spicers everything else easily fell into place. I had lots of help from my Mum, who is a florist and very handy when wedding planning!
What tips or ideas would you pass onto future brides?
Organize and finalize as much as you can in the months before the wedding. I made sure that everything was paid in full and confirmed at least a month before the actual date. It helped me to relax and enjoy the lead up to the wedding.
 Also get a massage in the days before the wedding! My bridesmaids took me to a day spa for a steam and massage and it made a huge difference! I was so relaxed and 'zen' on my wedding day because of it!
 What was something unique about your wedding?
We had exclusive use of the whole property, which was amazing. We were able to treat our families and wedding party to a beautiful room at Spicers the night of the wedding. It was unique in that we were able to wake up and have a big family style breakfast the day after with the most special people in our lives. It really extended the celebration made it that little more special for us.   
Do you have any useful advice for future wedding guests? 
I would say relax and enjoy the day! I know we put a lot of thought into making sure our guests had as much fun as we did. It was so good to look out at a sea of smiling happy faces!
Did you honeymoon, where and for how long?
We are leaving for New Zealand on the 31 May and will be driving around both islands for 2 weeks. We imagine lots of lounging by a romantic, crackling fire because it will be cold!!

Supplier list:

Photographer: Alison Cooke Photography
Ceremony and Reception Venue: Spicers Clovelly Estate, Montville
Hair and Makeup: Dot and Birdie
Cake: Clovelly Cupcakes
Flowers: Bride's Mum!
Dress and boys suits: Dress: Bella Donna Bridal, Suits: Politix
Transport: Mystic Mountain Tours (guests pick/ drop off)
Entertainment: Radio Club Band  (which by the way, were amazing! Alison)
Celebrant / Minister: Cassandra Neilson – Coastline Celebrant