Essential Items For A Wedding Day Emergency Kit
Now that COVID-19 restrictions finally seem to be a thing of the past, weddings are back to normal. And because it wouldn't be a wedding without something going awry on the day, you need to be prepared for everything.  So, it just makes sense to arm yourself with a wedding day emergency kit.
When I was a wedding photographer, I photographed over 700 weddings!
So I've seen just about everything. But a well-stocked emergency kit can save you from a multitude of mini-disasters on your wedding day.
If you're planning your wedding, have a read through my list of 'must haves' and make sure your wedding day emergency kit contains these 'save the day' items.
1. Tissues
This may seem like an obvious addition, but you'd be surprised how often this item is forgotten.
A small pack of tissues can save you from running make-up, a running nose and smudged lipstick, so don't forget the Kleenex.
2.  Travel Sewing Kit – Wedding Day Emergency Kit Essential
I've lost count of the number of times a sewing kit was needed. And there was none to be found.
This item is essential for emergency repairs on buttons, zippers, hems, and even the wedding dress.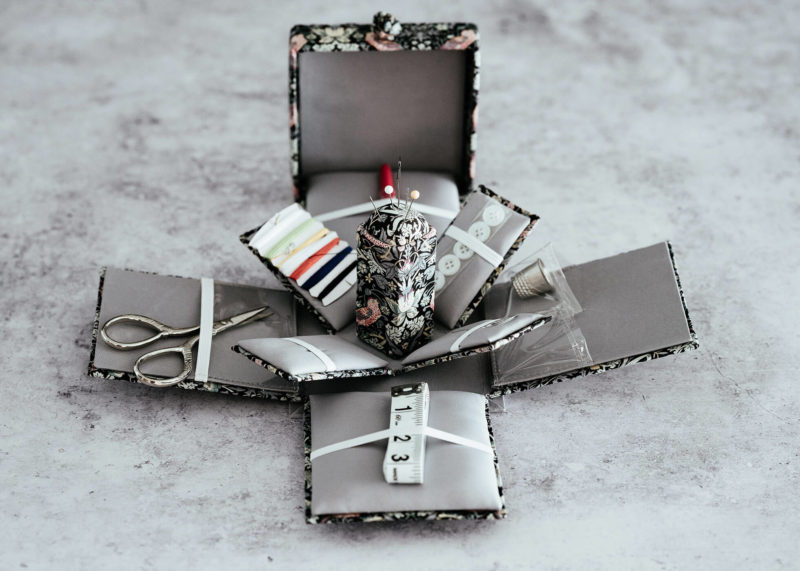 3. Safety Pin
A safety pin is a necessary addition to your wedding day emergency kit.
The good old safety pin can hide a multitude of sins, but the most common use is for pinning those pesky buttonholes that never seem to want to stay put.
4. Hair Accessories
Although your hair looks fabulous when you're fresh and the day is young, by evening it may look a little worse for wear.
Particularly if the day is cold, windy, or humid.
Make sure your emergency kit contains extra bobby pins, a comb or brush, extra hairspray, and hair ties.
This will help keep your hair looking fabulous as you party the night away.
5. Phone Charger
As much as you don't want to be on the phone on your wedding day, it's necessary to be contactable in case your vendors, family and friends need you.
Also, it's great to have your own music to listen to while you're getting ready for your wedding.
So you'll need to make sure your phone doesn't go flat.
Throw your charger in your emergency kit and make sure your phone is fully charged before you head out the door.
6. Wedding Day Itinerary and Phone Numbers
THIS IS A MUST. It's important for you to have all the details of your vendors in case of an emergency.
Print out a list of your vendor's names and numbers, along with your itinerary and schedule.
This will help you stay on time and avoid panic should any last-minute changes occur.
7. Paracetamol and Ibuprofen
Wedding days can be stressful and often, you're running on very little sleep due to the excitement of it all.
So, the last thing you want on your big day is a headache.
Make sure you add paracetamol, ibuprofen and any other medications you may need on your wedding day.
8. Hay fever Tablets
Don't let allergies ruin your wedding day.
The last thing you need is to sneeze your way through your wedding vows. So throw in a box of hay fever tablets to your emergency wedding day kit.
9. Rescue Remedy For Wedding Day Nerves
No matter how prepared you are or how excited you are about your wedding day, sometimes the nerves just kick in.  Don't let those nerves get the better of you.
Grab some Bach's Rescue Remedy from any local pharmacy.
Rescue Remedy comes in a spray bottle, drops and even chewable lollies.
It's an all-natural chill pill and will help take the edge off your wedding day jitters.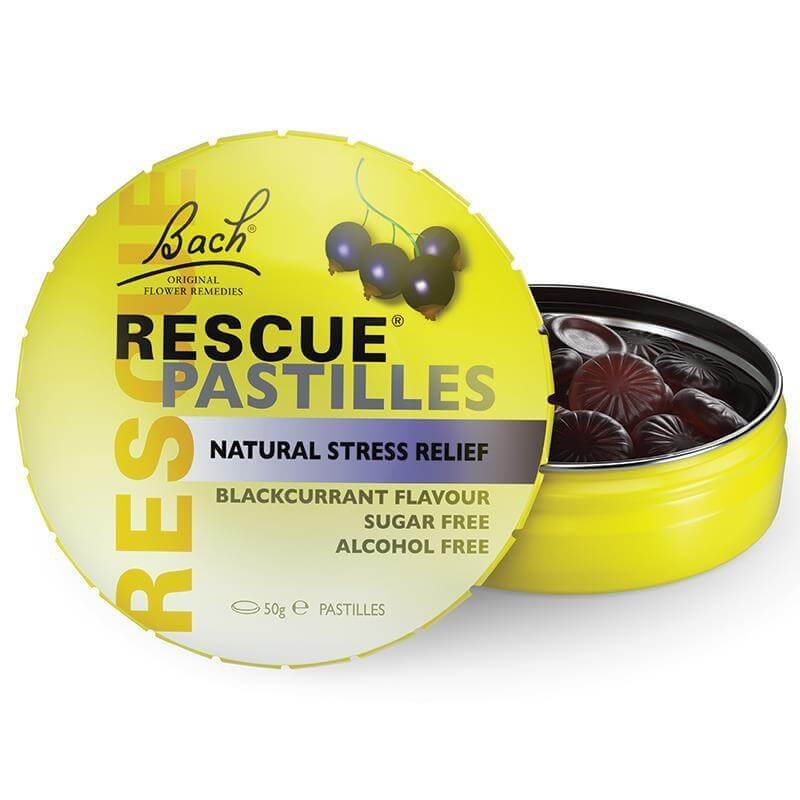 10. Water or Sports Drink
Believe it or not, weddings are hard work, particularly for the ladies.
The girls are often up at 5am to start preparation and the wedding day often ends after midnight.
So, it's important to stay hydrated, especially if your wedding is in the warmer months.
Be sure to have a stash of water or even a few bottles of sports drinks for you and your wedding party.
That way you'll stay replenished and feel fresh throughout the day.
11. Wedding Day Snacks
Because weddings are a flurry of activity, it's not unusual to forget to eat.
The last thing you need is to feel faint right at an important moment throughout the day.
So, pack some healthy and easy-to-eat snacks like muesli bars, cheese and crackers, fruit and nuts.
These are easy to eat on the go and will keep your energy levels up.
12. Alcohol
Come on! It's a celebration!
Why not throw in a bottle of bubbles to share with your girlfriends or a sneaky flask to have a quick toast with the boys.
And incidentally, a quick shot of vodka is also great for calming any last-minute nerves.
But be sure to drink lots of water too. You don't want to get messy before you arrive at your reception.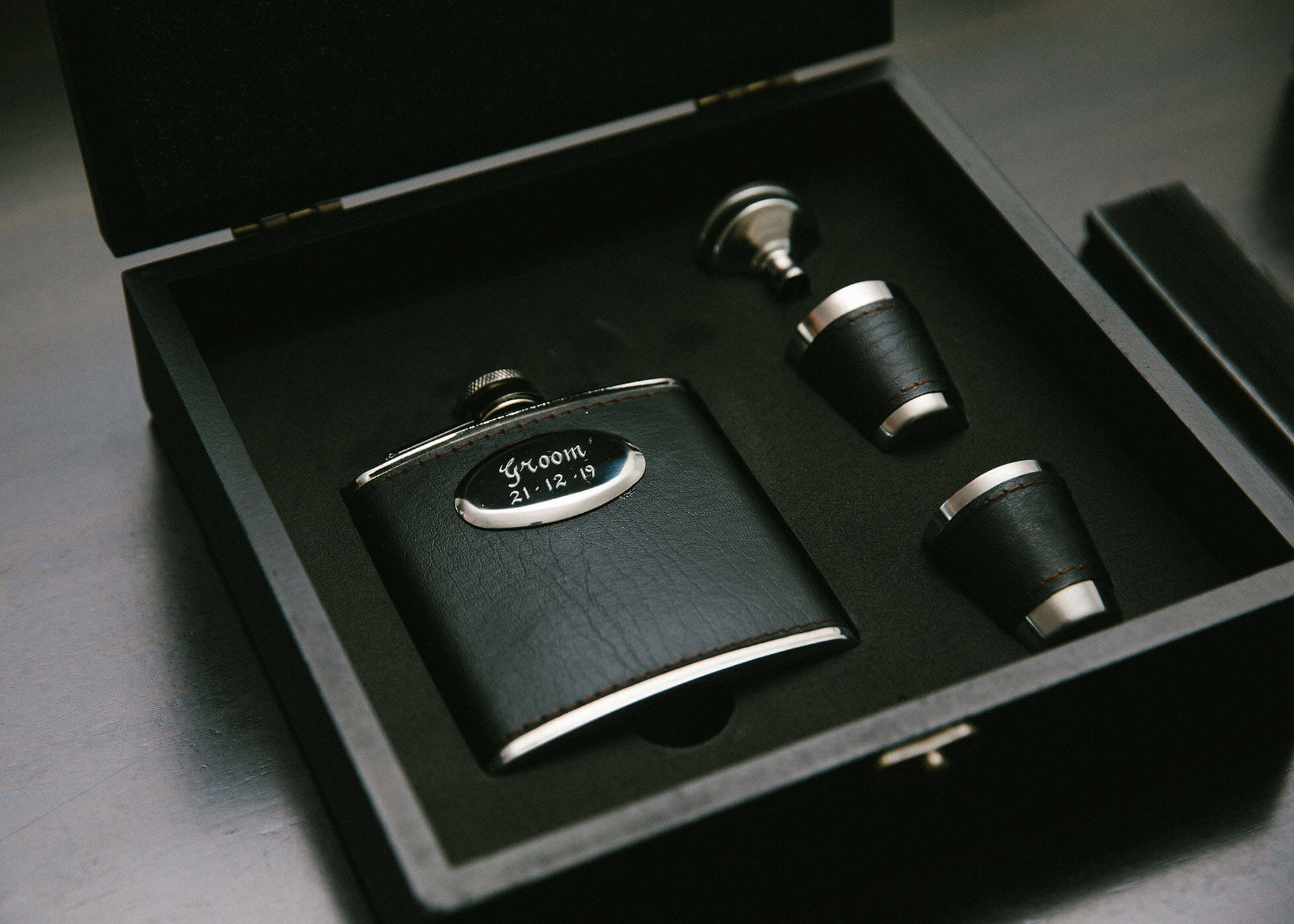 13. Wedding Day Make-up
No matter how fabulous your make-up artist is, your make-up will wear off during the day.
Especially after all the kisses and congratulations from your family and friends.
So, make sure you've got all your make-up stashed in your emergency kit so you can look fresh throughout your wedding day.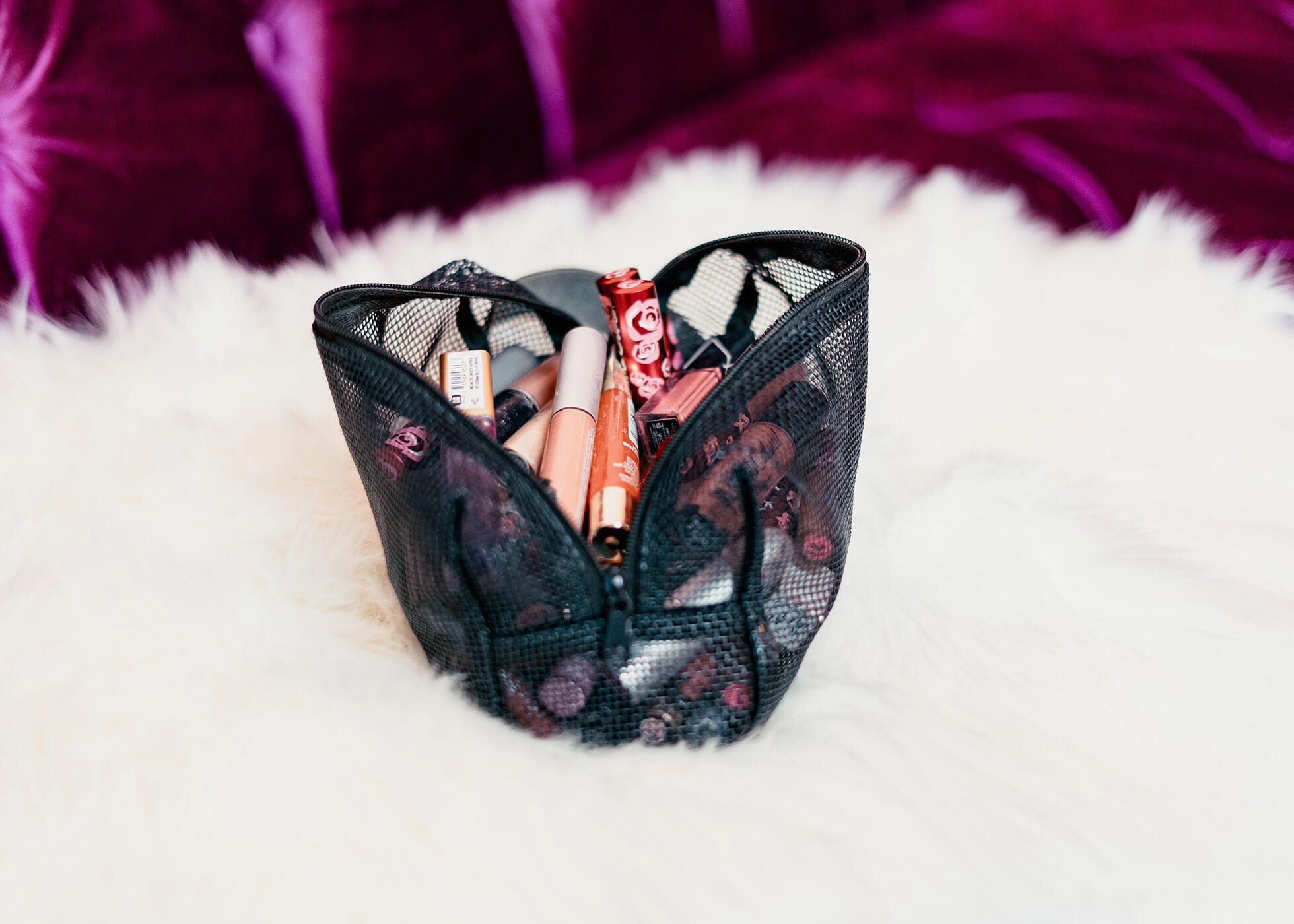 14.  Band Aids
Let's face it, those wedding day shoes may look fabulous, but chances are they will be crippling you by the end of the day.
Be sure to pack a few Band-Aids into your wedding day emergency kit and save yourself some pain.
15. Extra Shoes for Your Wedding Day
Just in case your wedding shoes hinder your moves on the dance floor or cause your toes to bleed, throw in an extra pair of shoes so you can still tear it up on the dance floor.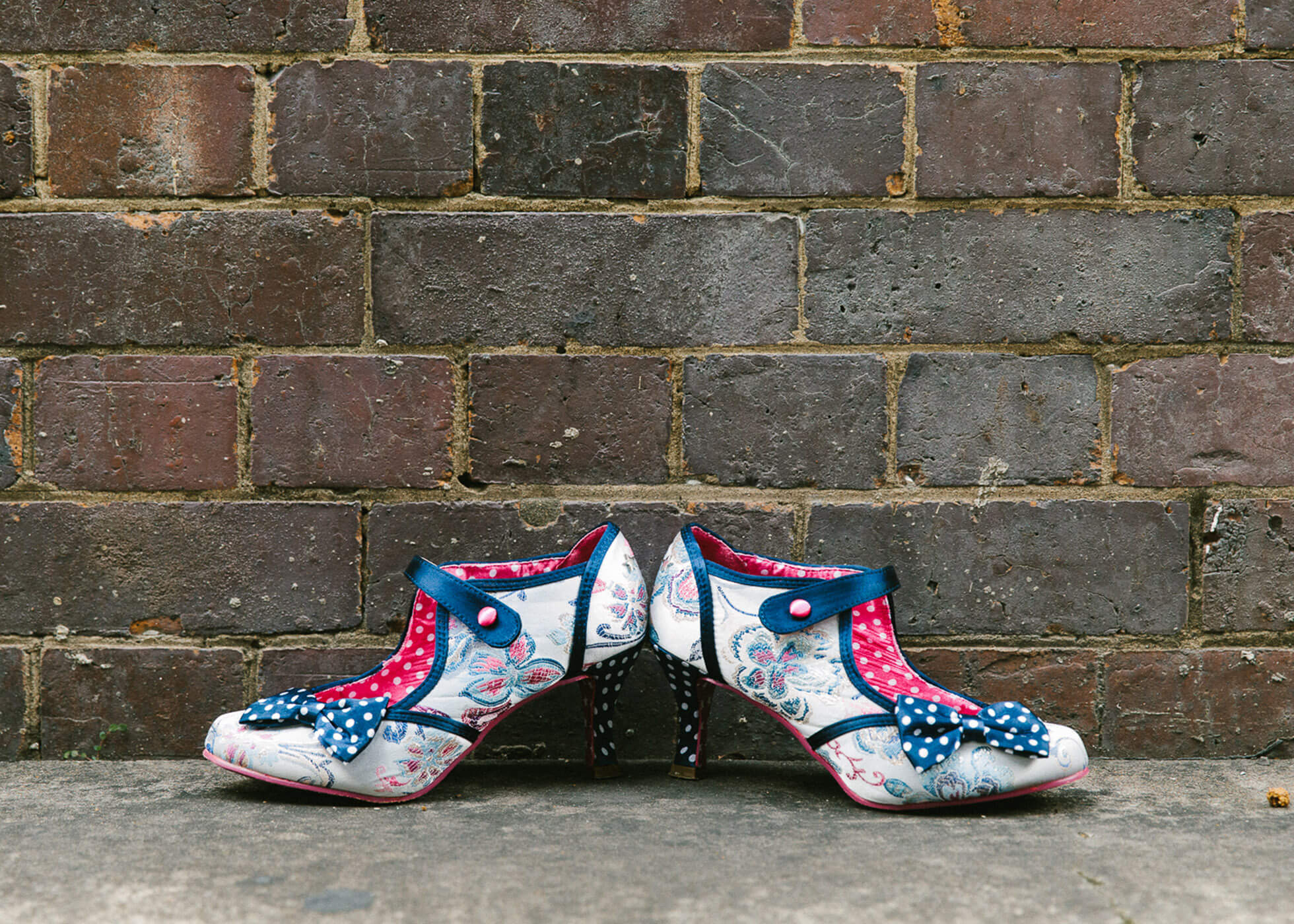 16.  Mints or Breath Spray
This is just good sense.
You'll be kissing so many people, so you'll want to make sure your breath is minty fresh at all times.
17.  Deodorant or Perfume
No matter what time of year it is, you will need to freshen up at some stage.
To keep yourself smelling fabulous, add your favourite perfume or deodorant to your wedding day emergency kit.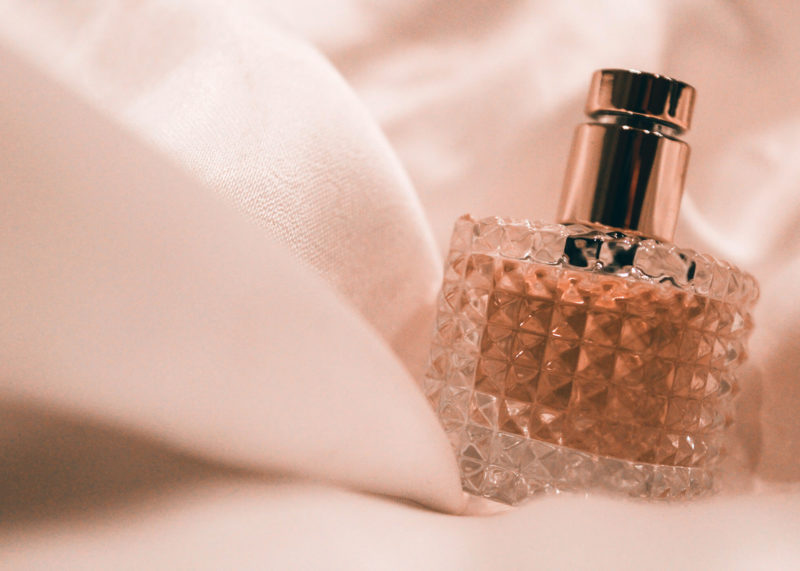 18.  Face Wipes
Face wipes are an essential addition to your emergency kit from freshening up to wiping Aunty Mary's makeup off the groom's jacket.
Make sure you throw some in your emergency kit.
19.  Cash, Card and I.D.
You just never know when you're going to need money and your I.D. so don't be caught unprepared.
These items take up very little room in your emergency kit but will save you much angst if you need them.
20.  Sanitary Products
Well, because you're a lady and you don't want to tempt fate.
You just never know when you or your bridesmaids are going to get caught out.
21.  Hollywood Tape
Hollywood tape is an essential in every girl's arsenal.
It can save you from wardrobe malfunctions and help keep that low-cut neckline, and 'the girls' firmly in place.
Your Complete Guide To The Wedding Day Emergency Kit
So, there you have it.
My complete list of 'must have' items in your wedding day emergency kit.
Hopefully, this guide will help you plan your wedding day and save you from any unexpected accidents.
About Alison
Alison is a Brisbane-based photographer with over 28 years' of experience in the wedding industry. Alison Cooke Photography was voted one of the top 10 wedding photographers in Brisbane by the Courier Mail and one of the top 30 wedding photographers by The Wedding Diaries. No longer photographing weddings, Alison now specialises in family and newborn photography.