Looking for Newborn Photographer in Lawnton?
Are you looking for a newborn photographer in Lawnton? Well, here I am! I have a beautiful little studio at my property in Lawnton. And it's filled with newborn props, artwork, albums and prints. Basically anything you could possibly want to decorate your home.
About Me
Well, I have 22 years experience as a photographer and am an award-winning member of the Australian Institute of Professional Photography- AIPP. What does that mean for you? It means you're getting an experienced professional newborn photographer for your precious baby.
Where Am I?
You can find me in Lawnton, 25km north of Brisbane's CBD (right between Strathpine and Petrie). And because I've been photographing newborns for the past 6 years, you can relax! As I have loads of experience handling newborn babies. And more importantly, I'm up-to-date with all my vaccinations. So your baby is completely safe with me. But please feel free to call me if you have any concerns or questions.
About the Newborn Photography Session in Lawnton
The session generally go for around 3 hours which allows plenty of time to feed baby and settle baby when needed. And newborn sessions start at 10am (so you miss the morning traffic) and finish around 1pm, leaving plenty of time to collect older kids from school.
What's Included?
The newborn session is $150 and this small fee covers my time and use of all props. And print packages start at $750 and include the digital files of your selected images. And you're most welcome to include other family members in the session. Even the family dog can come along.
But a typical newborn session includes photos of baby, Mum and baby, Dad and baby, Mum and Dad with baby, siblings and all the family.
Decorate Your Home with Artwork
And I offer a range of stunning wall art to decorate your home. From fine-art prints, canvases, framed prints and albums. The list is endless. You can view some of my range of products here.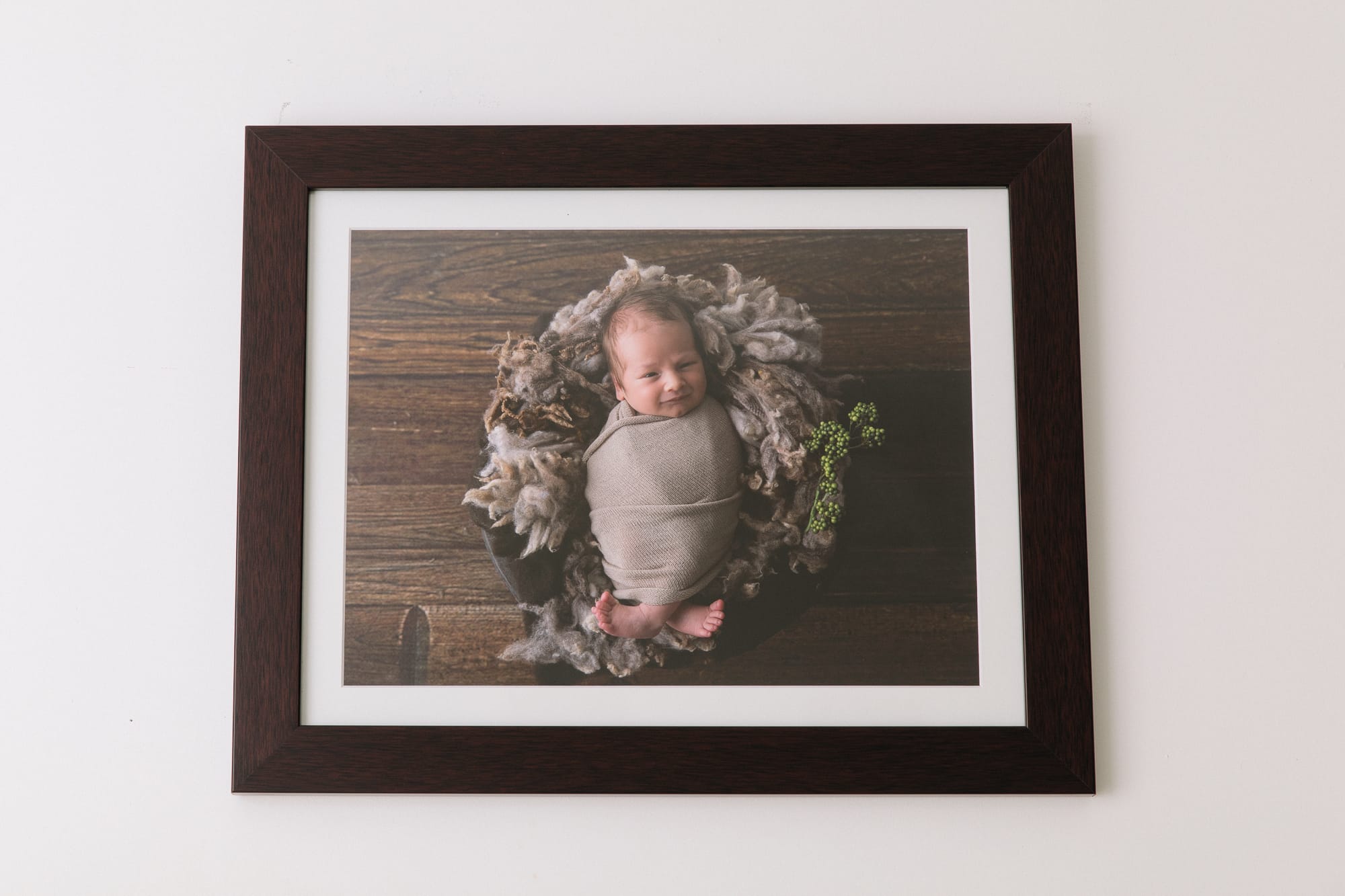 About Alison – Newborn Photographer in Lawnton
Alison Cooke Photography is a professional photographer based in Lawnton. She specialises in family photography, portrait, newborn and wedding photography. Alison was a finalist in the 2018 and 2019 AIPP Qld Epson Photographic Awards in the Portrait category. She has over 20 years experience photographing Brisbane weddings, families and newborns.  The Courier Mail voted Alison Cooke Photography "One of the Top 10 Brisbane Wedding Photographers in 2019"  and The Wedding Diaries feature her in the "Top 30 Brisbane Wedding Photographers". And Alison is also a communications specialist, writer and freelance public relations specialist. You can view more communications work here. Book a newborn session with Alison here.