Trends For Your Ceremony
It's so cool being a wedding photographer and observing the change in popular trends for a ceremony. One of my favourite trends is how inclusive weddings are now.
And by inclusive, I mean DOGS at weddings! It's literally the best thing ever! More and more I'm seeing couples include their fur babies in their wedding ceremony. And why not? For many couples, their dog is their much loved first addition to their family.
It just makes sense to have them there. And the popular trend is to have the dog as ring bearer. You just have to hope the dog doesn't get spooked or decide to chase after a rogue bird before the rings are safely delivered!
Photo Credit Alison Cooke Photography
Wedding Photography Trends – The First Look
Another popular trend in Brisbane is the 'first look'. This is often chosen by couples who may feel nervous about seeing each other at the wedding ceremony for the first time. Other couples choose the 'first look' if they're doing their wedding photography before the ceremony. Many couples do this if their wedding schedule is tight, or they don't want to leave their guests after the ceremony to go off for wedding photography. Whatever you choose for your wedding ceremony, do what makes you happy! After all, you guys are the star of the show!
Photo Credit Alison Cooke Photography
Keeping it Simple
Another popular wedding ceremony trend is… keep it simple! Many couples are opting out of having a bridal party and are just making their wedding day about the two of them. This is a great way to keep costs down and you don't have to worry about choosing who your favourite people are! So, there's no hurt feelings 🙂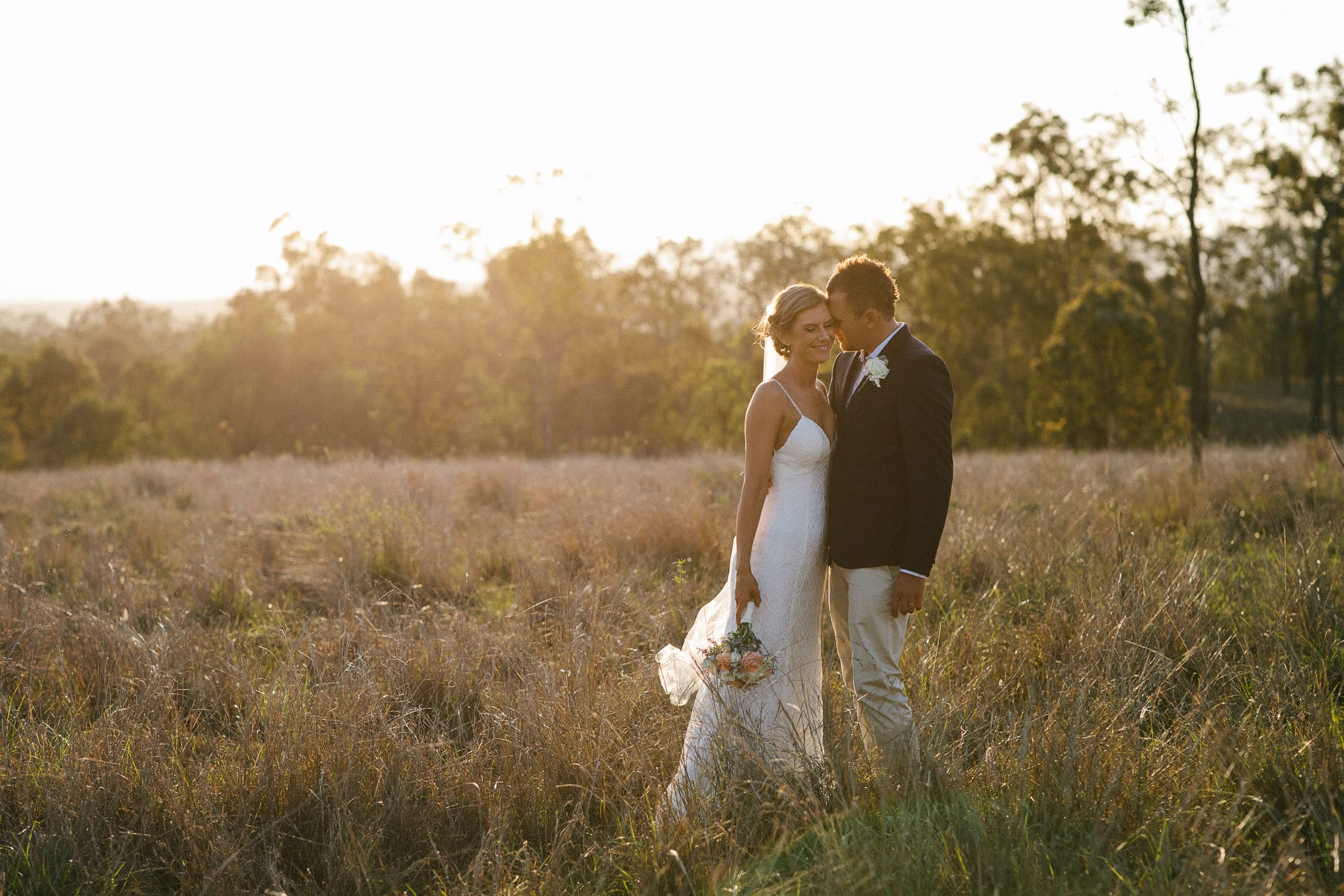 No More Gender Stereotypes
One of my favourite new trends is the inclusion of men in the brides' party and women in the grooms' party. Because why shouldn't you have your male of female best friend or your brother or sister, as one of your attendees on your special day. Who cares about tradition? It's time to make some new ones! I've photographed many weddings where there's been a bridesman and a groomswoman. Because weddings are all about surrounding yourself with your people, and gender should not matter when choosing your bridal party. And I think it's fantastic!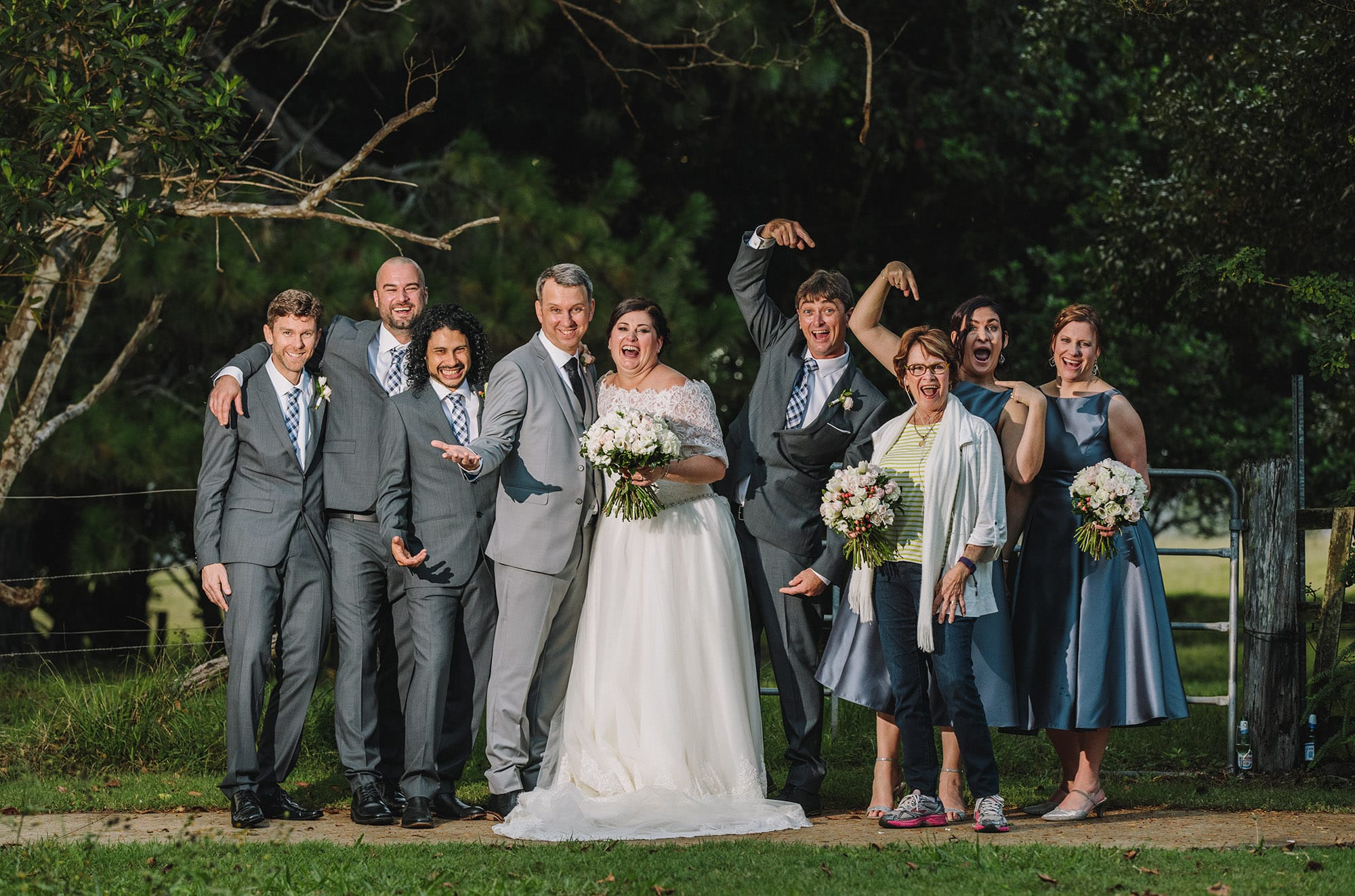 So, I got to thinking about what other wedding industry trends were popular this year. And thankfully, I know a bunch of industry experts to ask!
The Wedding Ceremony
Who better to ask than a wedding celebrant about what's hot this year? I asked some of my favourite celebrants Venita Manning, Jennifer Cram and Renee Wilkins what was trending this year. And here's what they said:
Wedding trends are a funny thing. They're a moveable beast. And there are trends that have stood the test of time and some that you wish would just move on.
I think the biggest thing I've noticed in all my ceremonies in 2019, has been the introduction of lots of colour. There has been so much colour added to florals, balloon installations and even colour-filled ceremonies.
And couples are leaning towards a day that is more about celebrating them, rather than following in some of the staider traditions.
When I turn up to a venue and there's pops of colour on the arbour, be it flowers or my personal favourite, balloons, I can't help but smile. And I always get the feeling it's going to be one heck of a party.
And my other new favourite is the confetti guns at the end of the ceremony when the newly married couple walk back down the aisle.  They are showered with a colourful rainbow of confetti. Who doesn't love that? Plus, the photos are incredible, so much colour and so many smiles from all your guests.
These bright splashes of colour are one trend that I hope sticks around for a long time.
Photo Credit Alison Cooke Photography
These are the trends I'm seeing –
Marriage equality is influencing heterosexual couples as they see the innovative ways same sex couples are structuring their wedding ceremonies. Many are avoiding gender role stereotypes, dispensing with traditions that don't fit, and are creating new traditions.
And I've seen a marked increase in the popularity of Handfasting as a ritual within a "regular" wedding ceremony (i.e. not a pagan handfasting but a ritual that emphasises the bond between the couple).
There's an equally marked decrease in the inclusion of "invented tradition" rituals such as the lighting of a unity candle or a sand ceremony.
The size of weddings is shrinking with fewer guests for a more intimate experience for everyone. And couples are opting for more relaxed, less formal ceremonies, often held in a private home.
Regardless of the number of guests, bridal parties are getting smaller. And a growing number of couples are choosing to have no bridesmaids or groomsmen.
Trends For Your Ceremony
More couples are choosing to walk down the aisle together, while many couples are choosing to be there to greet their guests as they arrive. And when it is time to start the ceremony, they just move to the front with me. And this creates a wonderful atmosphere!
I'm seeing more couples choosing to have their parents as their legal witnesses.
And couples are choosing not to include formal readings. Instead, couples are opting to read love-letters they've written to one another, or communications such as texts, tweets, or emails from earlier in their relationship.
And many couples are now updating their Facebook status immediately after the signing as a public act!
Popup weddings are trending in 2019! And let's face it, planning a wedding is stressful so wouldn't it be awesome to have all your suppliers packaged up? Therefore, all you have to do is turn up in your gown, say "I Do" and then party the night away.
There are so many venues that are now offering popup weddings such as Boulevard Gardens Indooroopilly , Bundaleer Rainforest Brookfield, XXXX Ale House, Brookwater Golf Club and Brisbane Golf Club to name a few.
Let's face it, most families have some sort of crazy so a popup wedding ceremony can really alleviate any stresses.
Try to pick a popup wedding ceremony where you have a choice of vendors. For example, the venues where I'm part of a popup package include choices of photographers and celebrants.
I believe this is super important because we all offer a different way of delivering a wedding ceremony.
Flower Trends – Wedding Ceremony Brisbane

I chatted with the talented florist Bridie of Blooms by Bridie to find out what was popular this year at weddings. And here are Bridie's hot tips for the upcoming year. Be sure to check out her website to see her gorgeous floral arrangements.
2019 In Bloom – Trends For Your Ceremony 
Back at the end of 2018, predictions for 2019 floral trends saw an array of industry professionals have their say on what would be on trend and what would fall behind. The vast majority predicted the Pantone colour theme of living coral to be on the horizon. However, from my experience this year, this hasn't come to fruition.
Often, I see a pattern of the predicted industry trends being about 12-18 months behind here in Australia. Perhaps we will see glimpses of corals popping into our colour palettes in 2020. This is typically the time frame for Pinterest inspiration to reach our shores.
In 2018 the prediction for floral trends was everything dried, for example, palm fronds, dried native flowers and greenery. And while we did see a few of these scattered through the year, I believe 2019 was the year of dried florals in Australia. Retail florists have been installing dried floral bars in their shops, with dried floral workshops for wreaths and flower crowns being very on trend. I'm still receiving inspiration images from couples who are loving the dried effect for their big day.
Whatever the experts predict for 2020, I'll patiently wait until 2021 for these images to hit my inbox, if past years are anything to go by. At the end of the day, it's your big day and you do you! Dried blooms aren't for everyone. And let's be honest; who isn't a sucker for a classic rose?
Photo credit Blooms By Bridie
Hair and Makeup Trends Of 2019
For the current makeup trends for your ceremony, I asked Peta from Brisbane Makeup Artistry to share her insights. Be sure to check out her beautiful transformations here.
 Makeup – Trends For Your Ceremony 
What a year it has been! I feel that the trends for makeup have seen us go from everything being "on fleek". (For those who haven't heard of this term, it means "perfectly executed"). It's that chiselled contoured look with contoured brows and highlight that's blinding. Yet I've also seen the softer, naturally radiant looks on trend again. Just think of natural brows, those freckles peeking through a barely-there, sheer foundation, and the appearance of the glow from within. So if you are wanting something a bit different, why not pair this look with a bold lip for that instant pop!
Photo credit Brisbane Makeup Artistry
Hairstyle Trends
And as for hairstyles, the ones trending now are more structured, complex hair styles. I'm seeing more requests for beautiful soft beachy waves or tousled and simple up-styles. All down, or a half up-style for the bridesmaids with soft curls or those beachy waves vibes. And when paired with a bride with a beautiful up-style with relaxed strands of curls falling softly around her face, well, it looks amazing. I don't think you can go wrong.
2019 has seen the styles for wedding hair and makeup really relax as the next generation come into this wonderful and exciting world of bridal hair and makeup. It's very exciting and I can't wait to see what comes in 2020!
Great Tips For Your Wedding Ceremony Brisbane
So there you have it! My freshly sourced inside information on what's trending in the wedding industry in 2019 and 2020. And massive thanks to all my favourite vendors for sharing their expert advice with me. So if you're planning your wedding ceremony Brisbane, be sure to check out my list of favourite vendors here and my top tips for planning your wedding here.
About Alison
Alison Cooke Photography is a Brisbane wedding photographer, portrait and newborn photographer and an award-winning member of the AIPP. She has over 20 years experience in the wedding, family and newborn portrait industry. Alison was voted "One of the Top 10 Brisbane Photographers in 2019" by the Courier Mail and is a communications specialist, writer and freelance public relations specialist. You can view more communications work here.