Important Questions To Ask Wedding Photographers
Congrats on your engagement! That's why you're here right? You've stumbled across this blog on the hunt for your perfect wedding photographer. But before you choose anyone, there are important questions to ask your potential wedding photographer.
Now, many of the best wedding photographers book out fast.
So, do your research and once you've found someone whose work you love, book an appointment quick.
However, loving their work is a tiny part of finding the right wedding photographer for you.
And there a so many wedding photographers on the interwebs, how do you know who to choose?
Well, I've complied a few important tips and questions for you to ask your photographer before booking.
Are you ready?
Let's go!
1. Experience – Do they have lots or a little
First of all, are they qualified to capture your wedding day?
Do they have a lot of experience?
How many weddings have they photographed?
Can you see a gallery of an entire wedding?
These questions will help ease your mind and reassure you that your photographer is experienced at weddings.
Experience is so important as an experienced photographer will help your day run smoothly. And they'll know exactly what's needed and HELP to gets things done on your big day.
2. Insurance – Do they have some
This is an important and rarely asked question.
You know how I know? No one has ever asked me.
But insurance is a huge deal.
Firstly, it covers us for property theft.
But in relation to you, the client, public liability covers you.
So, if Aunty Barb has a bit too much to drink at the reception and injures herself tripping over my camera bag, we're all good.
Well, except for Aunty Barb.
But don't forget to ask about insurance.
3. Who turns up if your photographer is sick?
What happens if your photographer is sick?
Are you left with hobbyist Uncle Harry to photograph your wedding on his camera.
Or worse, iPhones?
Imagine if your photographer came down with gastro and couldn't photograph your wedding?
What would happen then?
Always ask this question.
Most professional wedding photographers have a network of colleagues and hopefully, a back-up plan.
For me, I'm a member of the AIPP (keep reading) and have a large circle of photography friends.
Some are awesome wedding photographers too and are quite happy to back me up should the situation ever arise.
4. Qualifications and organisations
There are many professional photographic organisations which will help establish credibilty.
After all, you want a professional on the most important day of your life, right?
In Australia we have AIPP – Australian Institute of Professional Photography.
The AIPP advocate for professional photography standards and members participate in workshops, industry events and photographic awards.
If you're looking for an AIPP photographer look for this logo.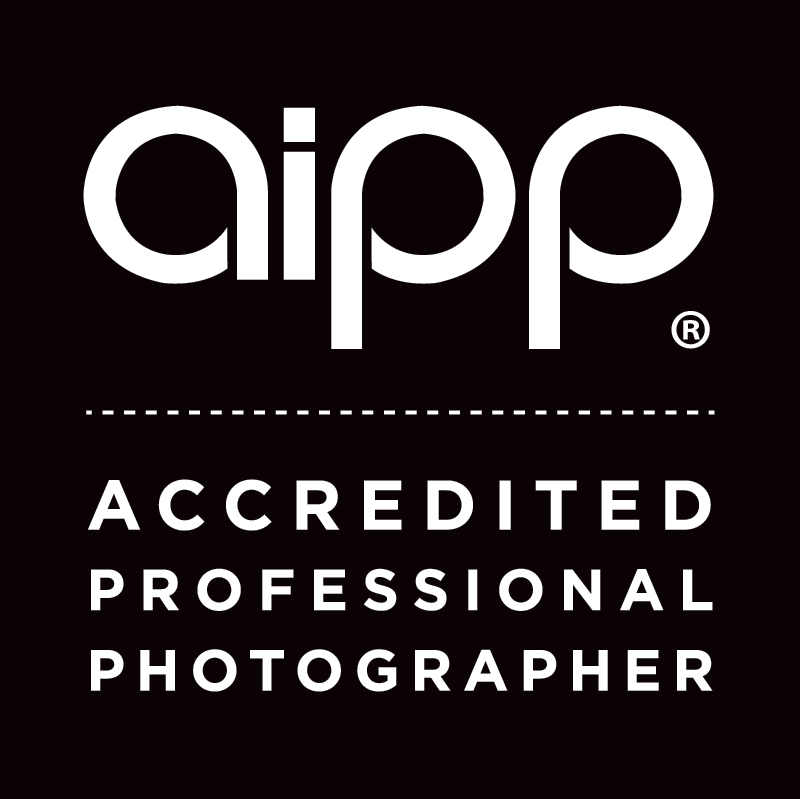 5. Equipment failure 
What happens if their equipment fails?
It's bound to happen at some point.
So what happens if their camera dies mid-wedding?
Do they have back-up equipment?
A professional photographer will have multiple cameras, lenses, batteries, flashes and cards.
For instance, I have multiple Canon cameras, lenses, batteries, memory cards, flashes.
I have back-ups for my back-ups.
Because a wedding photographer MUST be prepared for equipment failure.
If you ask about camera gear and their eyes start glazing over, PANIC.
Because most of us love to chat about what's in our bags.
6. Do you really like them?
Now, obviously this isn't a question.
But it's important.
Does the photographer feel like a friend?
Do you think you'd have fun hanging out with them on your wedding day?
Or any day for that matter.
Rapport is SO important.
Because a fun photographer will bring out the best in people and you'll enjoy having your photos taken.
Which also means, BETTER photos!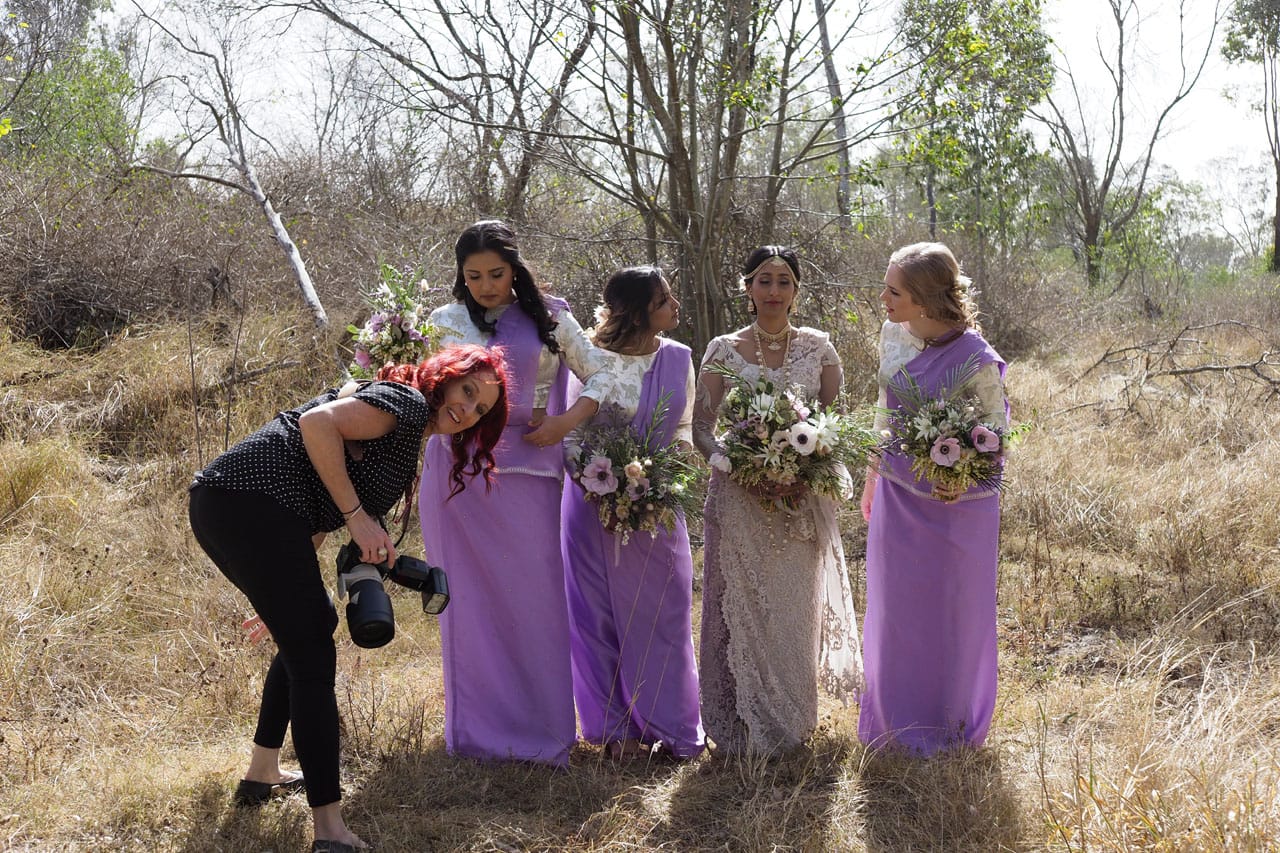 7. What's included?
Another big question and one that should be answered before the big day.
What do you get in your wedding package?
Are there photos included?
Do you get an album?
Are all the digital files included in the cost?
There are many ways to structure photography packages so find out what's included.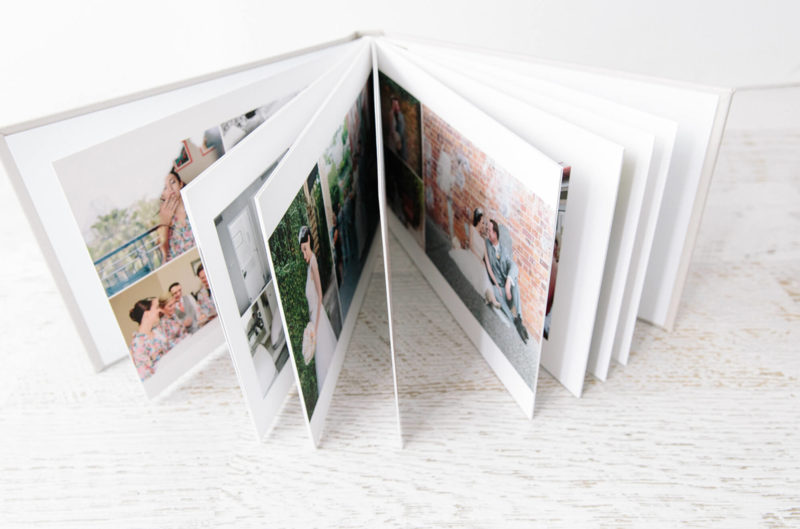 8. How many hours do I need?
Again, this varies depending on your photographer.
Some photographers have a 'one size fits all' approach while others offer different coverage to suit all kinds of wedding.
For example, a 10 hour photography package would be overkill for a small and intimate wedding of 20 people.
So ask you photographer about the different packages and hours they offer.
9. How long until I see a preview?
The weddings done and now you're busting to see a photo.
But you never asked about what happens after.
Do you get a social media preview?
Will your wedding feature in a blog?
How long until you can see a photo?
Everyone is excited to see your wedding pics so ask when you can get a glimpse.
10. What and when do I pay?
Most photographers require payment before the wedding and a deposit as soon as you book.
This confirms you're locked in for your date and let's the photographer block out the day for your wedding.
Also ask if your photographer offers payment plans, if you can pay it off gradually before the wedding and when the final payment is due.
This will avoid any confusion before the big day.
11. Who is photographing my day?
Some photographers work for a studio who employ multiple photographers or sub-contract photographers for different events.
Do you know exactly who is covering your day?
And importantly, will you meet them before the wedding.
12. Timing
Ask your photographer about timing for your wedding day.
When will they arrive, when do you need to be ready, and how long do you need for photos?
A wedding photographer has a good idea on all of these things and can help you map out your wedding day schedule.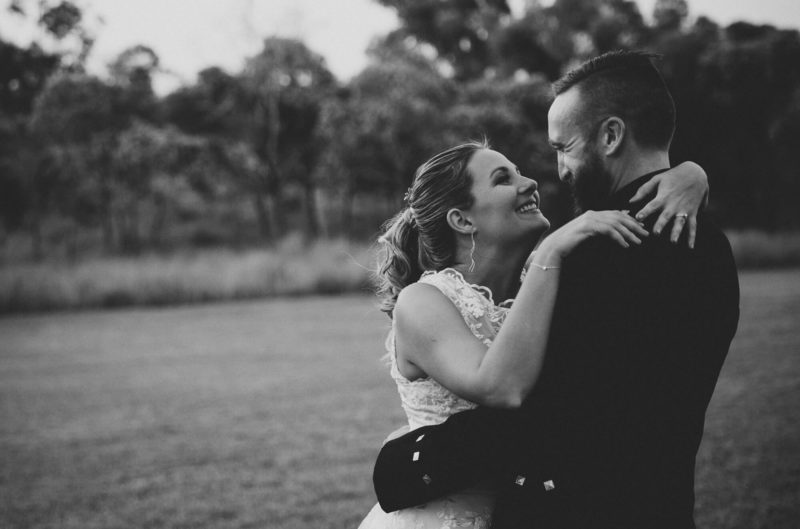 13. Do I need to feed my photographer?
This is often a controversial question.
Some photographers have it written in their contract that they need a supplied meal.
However, this also depends on how long they're with you.
I mean, if I photograph a 3 hour wedding I certainly don't require a meal.
But if your photographer is with you all day, they're going to need sustenance.
And you won't want them running off to their car to snack on food during the day.
What if they miss an important moment because they were snacking?
And you also don't want them passing out.
So ask the question but also remember to look after your hard-working photographer on the day.
They'll be super grateful. And conscious 🙂
14. Can I give you a shot list?
Lists can be great. I actually find them therapeutic, particularly when it comes to ticking things off.
But, a shot list on a wedding day is a lot to remember.
And if your photographer is a pro, they already know what they're doing.
However, there are times when a shot list is useful.
For example, if you've got a large family and you want particular family members in photos.
And sometimes there are photos you 'must have' and cannot bear the idea of missing on the day.
But each photographer is different so ask them if you can give them a list.
15. How many images will I get?
Again, this varies with photographers.
Some will give you everything that turns out on the day while others have a particular number depending on their package.
But this is something you need to establish before the day to avoid disappointment.
16. Will I get high resolution images?
Again, all photographers offer different things but this is a big one.
You'll want high resolution images so you can print large enough to hang on your wall.
After all, wedding photos deserve to be shown off and the bigger the file the better they look.
17. Do I need a second photographer?
Again, this depends on the photographer. I personally like to work alone as I know how a wedding day runs and know all the shots I need to get.
However, I occasionally use a second photographer when a couple are getting ready in different locations but want their preparation photographed.
Sometimes I've just had a couple request two photographers.
And while I say a second shooter isn't a necessity, other photographers like to have company.
It all depends on the photographer so ask the question.
18. Does the photographer have reviews?
If your photographer is experienced and awesome, they're bound to have reviews.
Reviews are a great way of getting validation in your choice of photographer and reading first-hand other people's experience.
A good place to start is Google reviews. These reviews cannot be changed or moderated.
So if someone is cranky, you'll read about it on Google reviews.
Without ringing my own bell, you can check out my reviews on Google.
Top questions to ask your photographer before booking.
So, there you have it. I hope you've found my blog 'What Questions Should I Ask A Wedding Photographer' useful.
Wedding planning is stressful so if I've made your task a little easier, my work is done.
If you'd like to have a sticky at my wedding photography, feast your eyes here
Or if you'd like to quiz me about weddings, drop me a line here.